time to "thinkering" with my BEC project again
my project (Austin 7 Special) kinda hit a death-end
"rough- and off-road capability" has slowly taken over the priority (from "street only" canyon carver)
so the single seat/offset differential is basically off the table (at least for now
)
i focus again on a two seat/center differential layout for increased half-shaft length/ suspension travel.
somehow i just dont really like the awkward long nosed Subaru R160 carrier and the STI R180 is hard to find & expensive
finding a R160 with long gears and LSD seems to be even harder
the steel Subaru knuckle is also not really very compatible with my rear suspension ideas.
i started to look into the T-bird/mark8 knuckle again (i used them already for several projects some 10-15 years ago)
but due to the popularity with the kitcar (and locost
) crowd they seems to get hard to find & expensive
on top of that the control arm pivots are kinda awkward to build in a decent looking fashion
so i started to look for alternatives ... and stumbled over the Lincoln LS/ Jaguar S knuckle;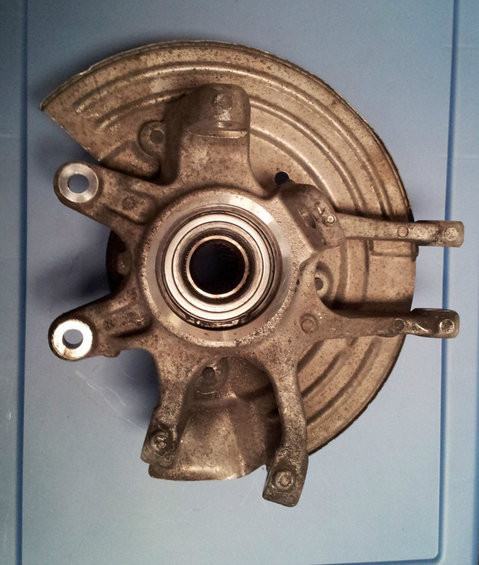 the (iirc pressure cast "forged") aluminum LS knuckle uses a wheel bearing with slightly larger OD (3.149" compared to the T-bird`s 2.992"),
but it shares the ID (1.653") with the T-bird knuckle.
i
really
like the
"double shear"
LCA and tie rod link mounting arms
.... and there are plenty of them available
so i started to search for a diff carrier/axles/hubs that are compatible with the LS knuckle
quickly discharging the S2000 (torsen LSD is standard) and RX 8 (Torsen optional) due to high (short) gear ratios
but then i discovered that BMW E36 models shares the same wheel hub OD
(E36 wheel bearings are 2.9528" OD,
1.6535" ID
)
there are plenty of 188 mm E36 diff carriers around (iirc 1992-99 318i , 323i , 325i and 328i all share the same 188 mm ring gear carrier)
best of all is the available long ratios (iirc 3.15, 3.23, 3.38, 3.46 and 3.64 LSD ones seem very common)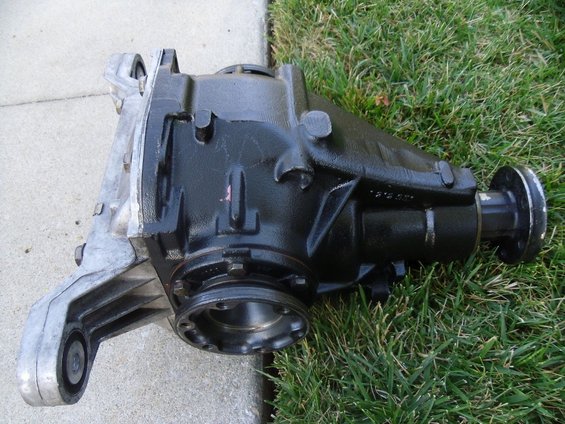 the 188mm is compact in size and mounting points are fairly convenient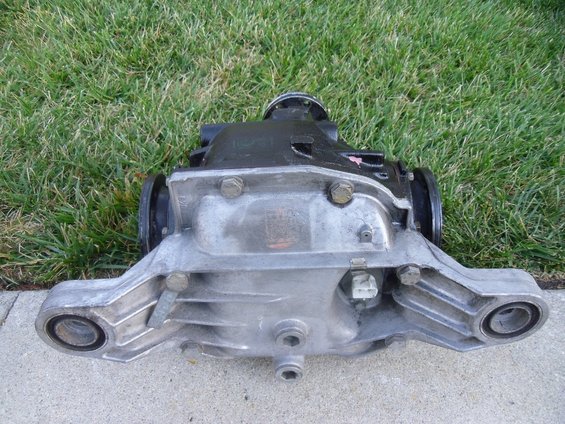 i also like the "Porsche 930 style" upper CV`s (pictures found/borrowed from trakmotive.com )...
there seems to be 3 halfshaft lengths available :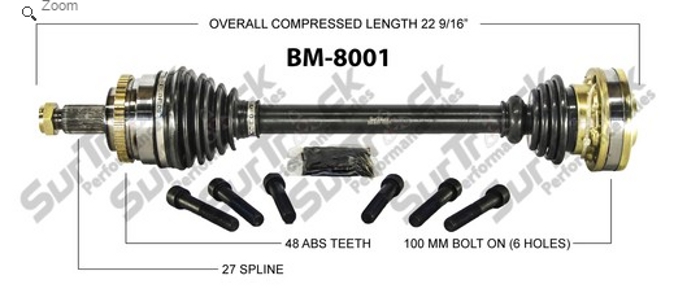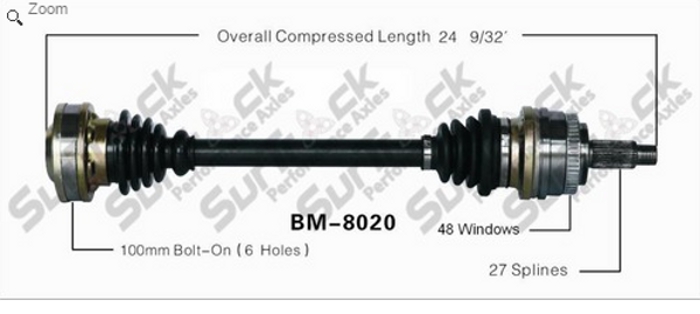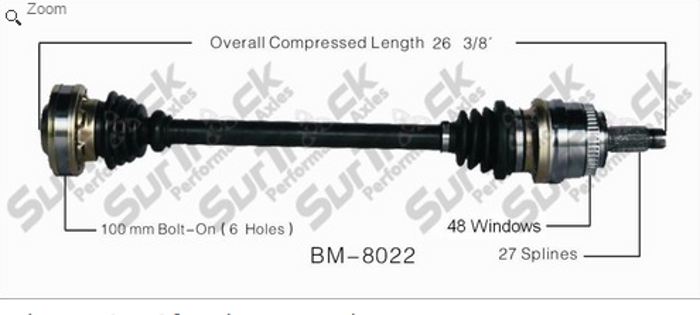 BMW mixes them on some models for different track dimensions (equal and non equal length combinations)
seems to be an interesting way to create track dimensions to fit different projects
entering the 3.15 axle ratio into the
dmr-architect.com
gearing calculator i ended up with very interesting gearing
(assuming 225/55ZR17 tires)
http://www.supermotors.net/getfile/1039705/original/spectresusp7.jpg
unfortunately the E36 LSD is friction and not Torsen (what i would prefer)
but at least it seems that the factory 25% lockup setting can be upgraded to 40-60% lockup
as always ; any suggestion/comments are very welcome