When we first had kids I wanted to build a little go-cart for them to drive, but that's not real useful for a baby. They're getting bigger now (4 and 5), and seem to like spending time in the shop with me, so I thought maybe now's a good time to build something for them. On my last set of days off I found a pair of little chinese kids quads on Kijiji for not too much, so we picked those up. One of them was basically new, other than having sat outside for a few years, so the kids can ride that one how it is. The other one was a bit rougher, so it's getting canabalized to build a little gokart. It was missing the air filter, and the pullstart was broken, plus the carb was gummed up. I found a new engine on eBay for $100, complete with a 3:1 gear reduction on it, so I ordered that and it showed up just before I got home from work. The quads had a 6 tooth front sprocket and 54 rear, so 9:1 overall. The gearbox version ends up being 11.57:1 overall, so it should help the clutch life a bit with kids going slow. Yesterday I hacked up the donor frame and got the engine, axle, and exhaust figured out. I'm going to build the rest of the frame from 1" x .065" stainless tubing because I have some scraps from work. On to some pics I guess.
Here's the starting point.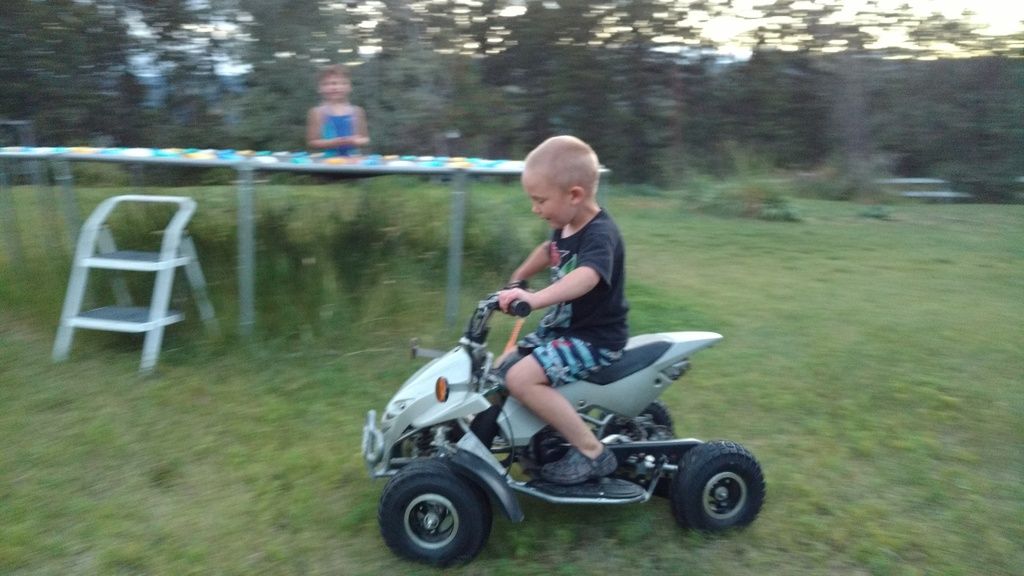 Here's most of the one I stripped.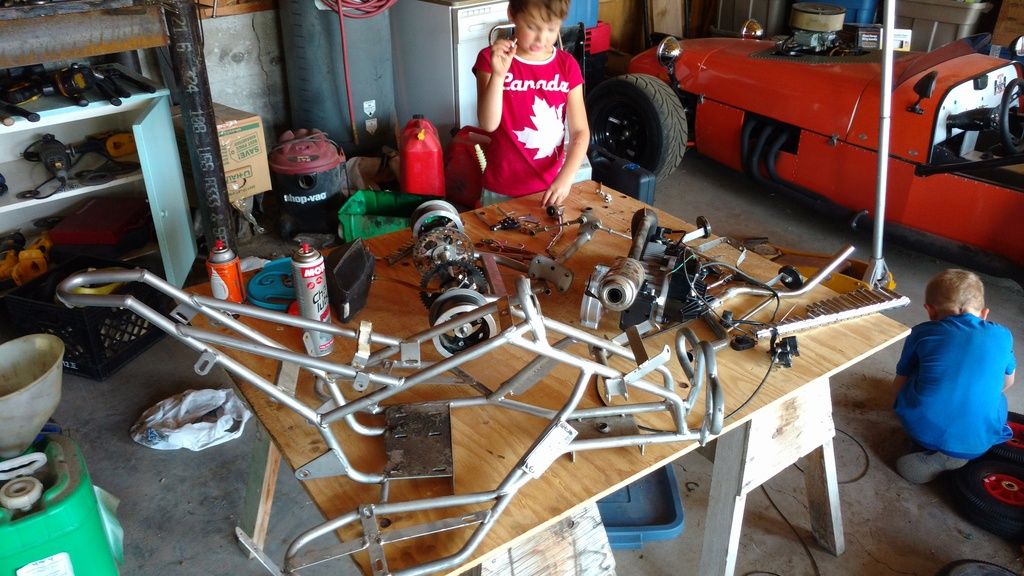 Here's the motor mount and axle mount. I cut the brackets off the swingarm for the chain guard, then cut the swingarm pivot section out of the frame to see if I could use it for my engine mount in any way. Turns out the shock mount lined up perfect with the one on the swingarm, and looked about right for engine positioning. I cut the motor mount plate out of the frame and welded that on after lining up the sprockets.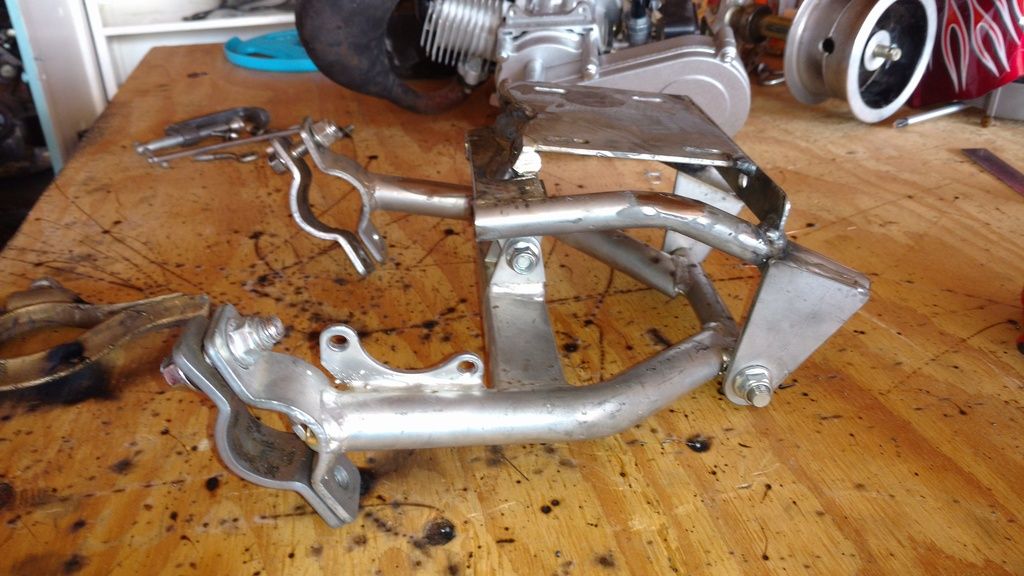 No picture, but I mocked it up with my daughter in the seat making vroom vroom noises to check some measurements, and the exhaust takes up way to much space being in front of the engine, so that's getting rerouted.
That's a bit better.
Used a piece of 3/4" stainless for the muffler re-location and modified the existing exhaust mount tab to go to the chain case.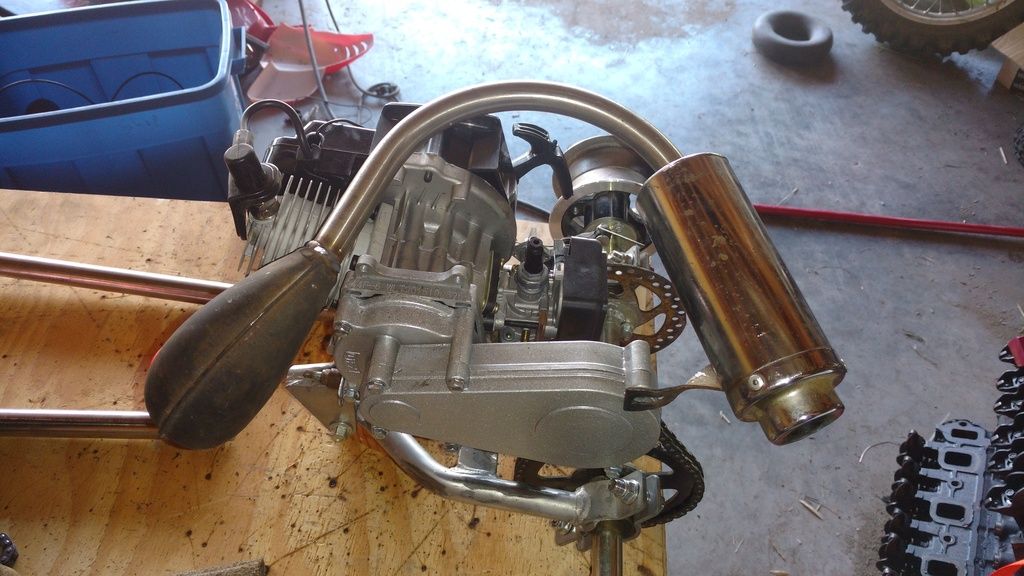 That's all for now, I should get more done on it after the weekend. It should end upgoing not too bad, it's a 49cc two-stroke for power.
Kristian
_________________
V6 in a book frame build. Now registered.
viewtopic.php?f=35&t=7587
viewtopic.php?f=33&t=18172