Well,
It's been a while, and I have been busy with work/life. I've been contemplating a full cage rebuild/swap like a.moore did, but haven't been able to get around to it.
I finally got it weighed at Texas Track Works (1513 full of fuel) and they invited me out to a members day at MSR Cresson. So I bought closer to correct springs, changed the brake fluid, oil, coolant, checked all the suspension bolts and a hundred other small tasks to make sure it was ready to go out to the track for some spirited driving.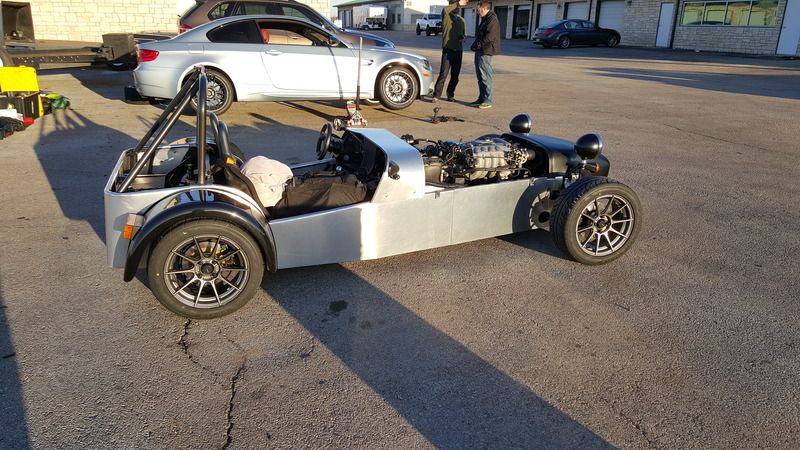 My sessions weren't impressive. They were running the 3.1 mile course, and it was my first time on that configuration. It was also my first time on the track in the Locost. Using Harry's I was able to get down to 2:41. Here is a local driver, taking me out for a few quick laps. He races Pirelli World Challenge in an NC Miata. It was a lot of fun to see what the car could do, and hear his suggestions on improvements.
When he found out it was a $5,000 build, he couldn't believe it. I took note of his recommendations, and I'll see what I can do.
Man I want a track car, and time to go, and the money for tires, and.....