i realize that you guys are all building custom cars from the ground up, and i probly dont technically belong here, but i signed up anyway.
I absolutely love this website, and especially your chassis fabrication section.
I will be attending Wyotech in january taking Diesel, High performance, and Chassis fabrication! before i go id like to start on a build i have wanted to do for a long time.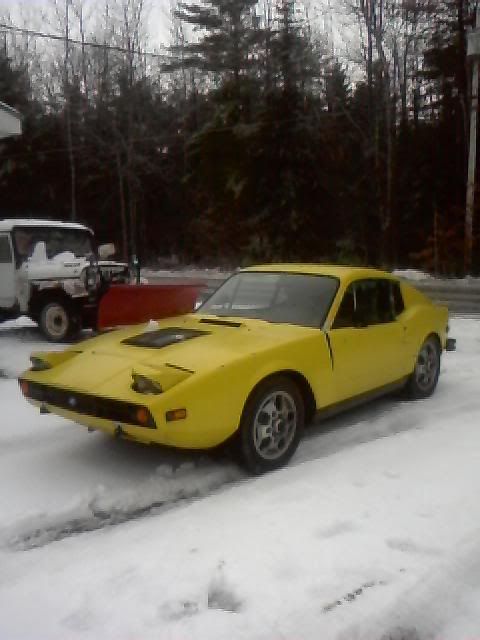 i have a pair of 1974 saab sonetts, niether of which have floors, and will require alot of work to ever be drivable again! in stock form these cars weigh 1800 lbs and put out 65HP. the engine is a ford V4 and can be turboed to 180 hp, but its still coupled to a fairly weak transmission, a Front wheel drive one at that.
I also have a vast knowledge of turbocharged Saab engines in general being that i grew up in a dealership. A 275 hp 9000 Aero engine can be coupled to a Tremec T5 if the correct bell housing is installed.
so im realizing that the sonett would be Alot nicer as a RWD, especially with a modern turbo engine! the Stock chassis could never take it, but if i were to build my own chassis under the fiberglass body, it could turn out alot better.
your cars are a great inspiration to this project, and i intend on building a locost someday as i just discovered them! These things are like the poor mans shelby cobra! they are really sweet! I will always have WAY more respect for someone that builds their own car, then someone who bought it!
JP