Hello all, Here is my build. After a Year of reading researching some saving, buying tools its FINALLY time to start my build.
Thanks for hosting this site. This is a true blessing to the US builders. Thanks to Car and Driver and the guys that convinced me that i can do this.
And now on to my build. I will update this thread as long as work on the car.
I will be building a 442 with 1.25" chassis. As i will be Auto-xing in the car and driving it on the street. Another reason for the increase in marerial size is the heavy Iron Block and head GM 3800 Series II SuperCharged. The car will resemble a Super Stalker, at least in theroy.
I orginally wanted a Honda F20c (2.0l S2000 engine and tranny) but the cost of the engine and tranny is very costly as would put me out of budget for years if i was to go with this route. So the next thought was factory boost.... I looked at the Nissan Sr20det, but more thought lead me away, as to the "what if's" what if the "oil pump broke" i wanted to be able to find parts easly. So i came to a GM L67. I have a few friends with this engine and i have a "soft spot" for it.
I will be using a 1999 CHevrolet Camaro SS rearend. So it should take the torque and come stock with a LSD.
I don't have much completed right now, as my time is very limited in the shop.
In the past year i for some time and i remodled the car in Proengineer wildfire 2.0 It give me a little heads up on the car and where everything goes, and lets me check for clearances and drawing issues.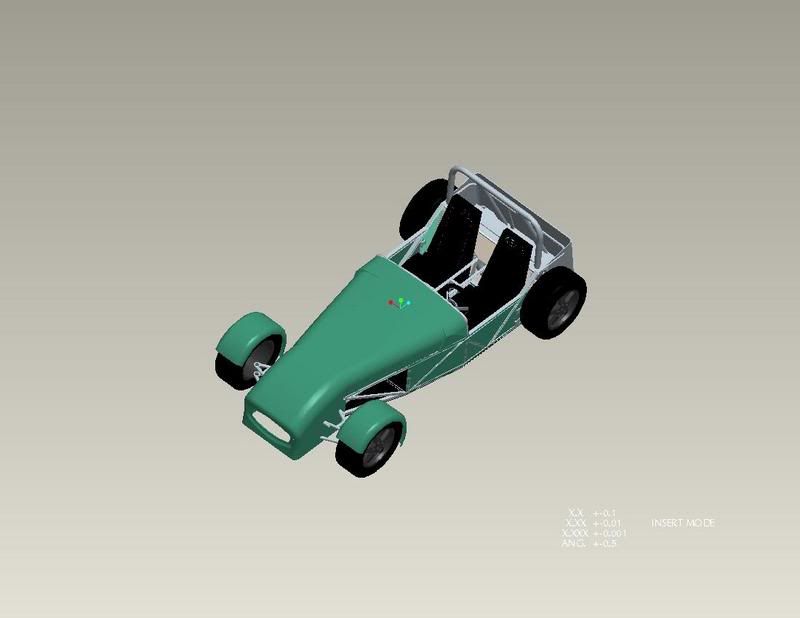 But here is the lower fram rail. I hope to have the Front nose done tonight.
Lower rail.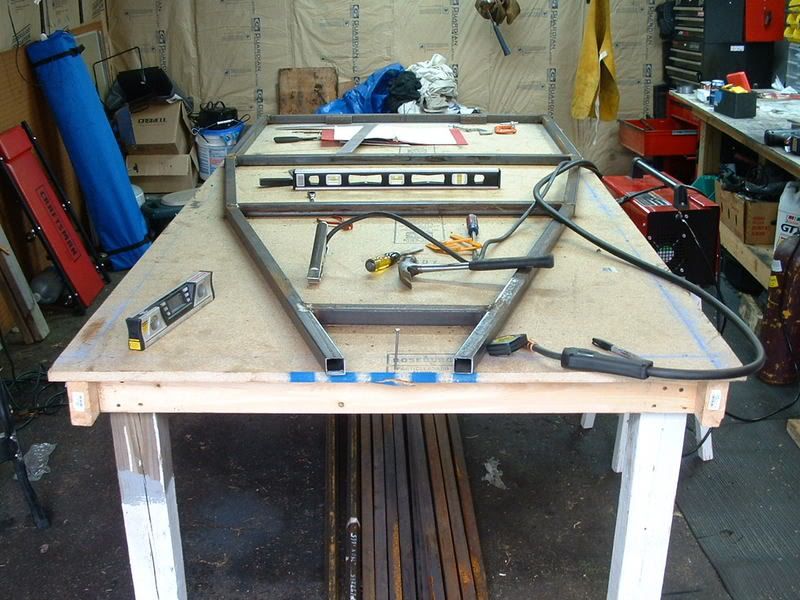 7/19/07
I'm getting there slowly but surely.
I had to remove a few parts that i had all welded on (highlighted in red)... The back part of the chassis was not square, See pic
This is where i stopped tonight. having a blast. I few more days and it should really look like a car