NOx emissions rise with combustion temperatures. Anything you could do to lower combustion temperatures such as running higher octane fuel, running richer, or providing the engine with extra cooling would help. Be aware though, that lowering combustion temperatures increases HC emissions, as does running richer. You have to find the right balance.
Air/fuel ratio vs. emissions: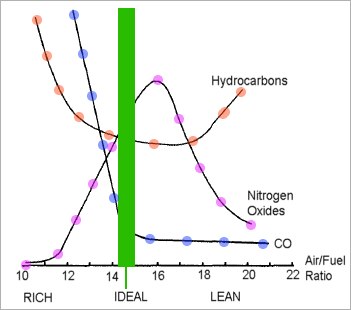 I can't dig up a combustion temperature vs. emissions graph, I think it's in one of my textbooks at home.