RM-8's were originally designed and built in Port Elizabeth, South Africa "supposedly" as a licensed Westfield copy. Many years ago my father and his brother had purchased 11 of these "kits" both wide-body and traditional versions. I built one back in 1995 with a Toyota 4AGE/T50, drove it for a couple of years and had an absolute blast with it. Unfortunately "life" got in the way and I had to get a real job and start a family. My father had stuck one of these body/frame kits in his garage back then and I recently decided to take it to my shop and build it for him so he has something fun to drive this summer. Since there was already a crappy frame to start with, I'm using some of it, cutting/removing some more and adding a whole bunch more structure.
I'm not much of a photographer, but I'll do my best.
I've actually already designed and built the front suspension, steering, motor and transmission mounts, so don't think that I began this thread and all of a sudden over a weekend, it got this far along.
So, here it goes..........................Take it easy on the new guy.
All of the pix that I have so far.
http://s31.photobucket.com/albums/c376/ ... 7%20stuff/
Chassis plate to build/rebuild the frame.
Frame on the jig.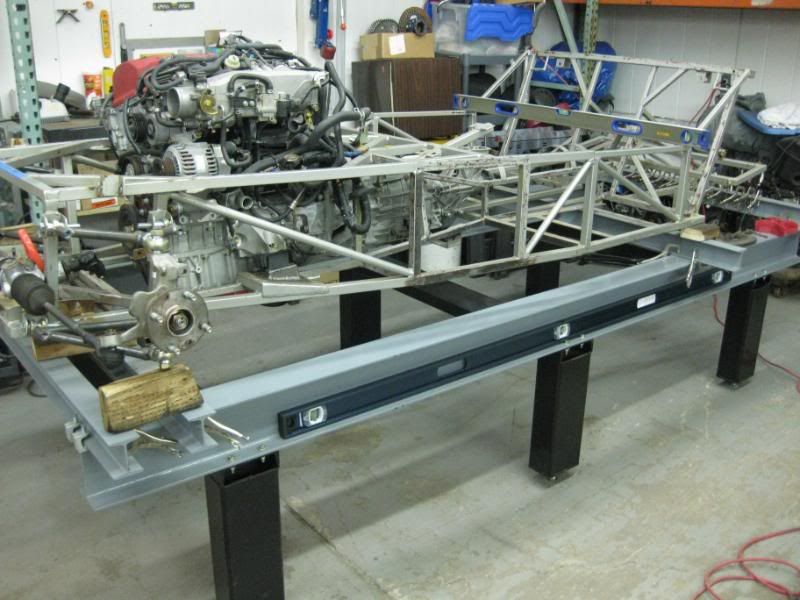 Front suspension. Miata uprights and steering rack.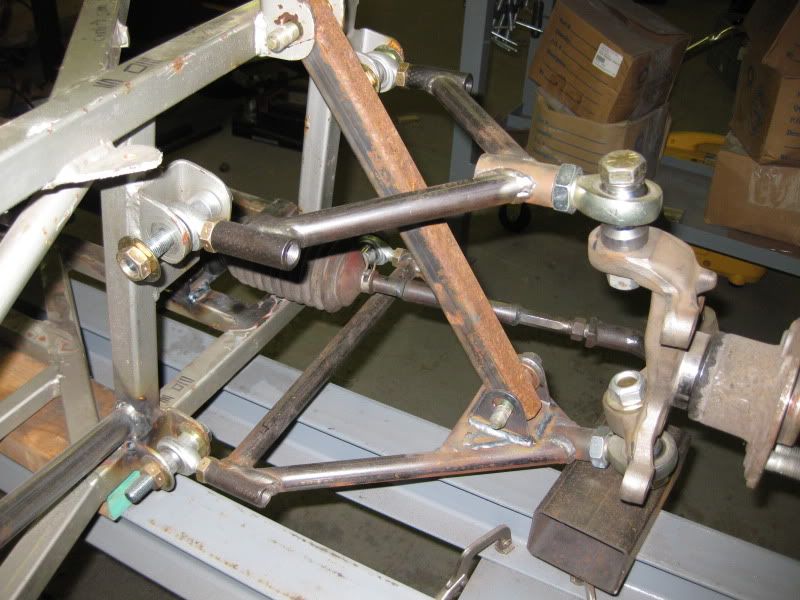 Honda S2000 F20C.
Exhaust header. Stock S2000 cut to fit.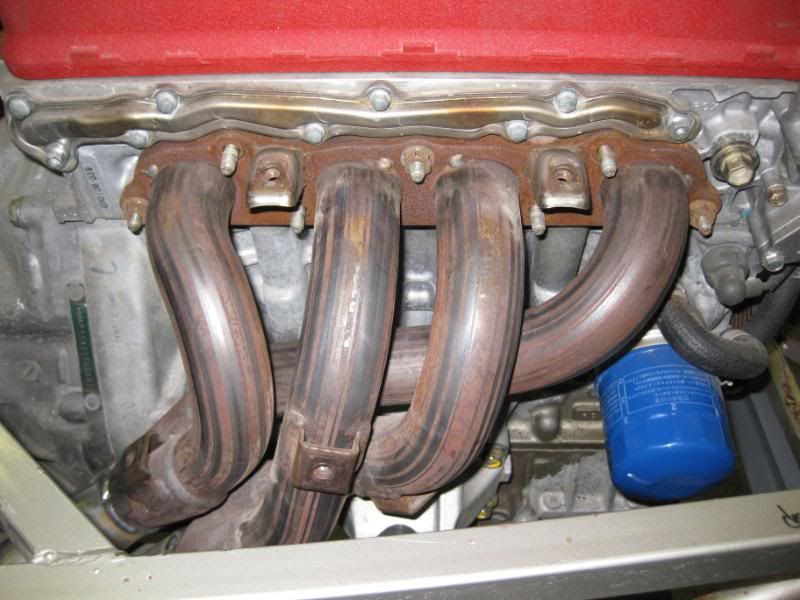 Dual 4-gallon fuel cells.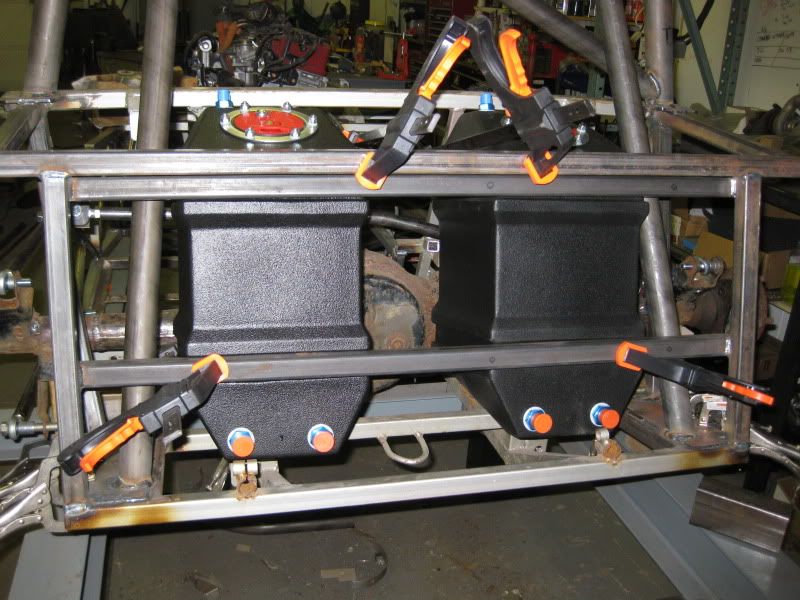 Adjustable 4-link set-up with Mazda GSL-SE rear-end and panhard bar.