Please bear with me as I have built several cars, but have never done a build log. If there's too much information, simply ignore it, but here's the beginning of my build. I have no garage at my house, nor favorable zoning regulations that would allow me to build one. Rather, I rent a garage a few miles away that has served me well with other builds, but is not ideal for two reasons: (1) it's unheated and I've become a wuss when it comes to winters in CT and (2) it's not convenient if I want to work a couple hours at night.
So, I decided a Basement Built Locost was just the ticket - build, disassemble, move outdoors and re-build. Piece of cake.
First things first.....
Prerequisite #1 -
Happy Wife
. Accomplished by building a work bench for her art studio so she can occupy herself while I cut, weld, grind, curse and swear in the basement.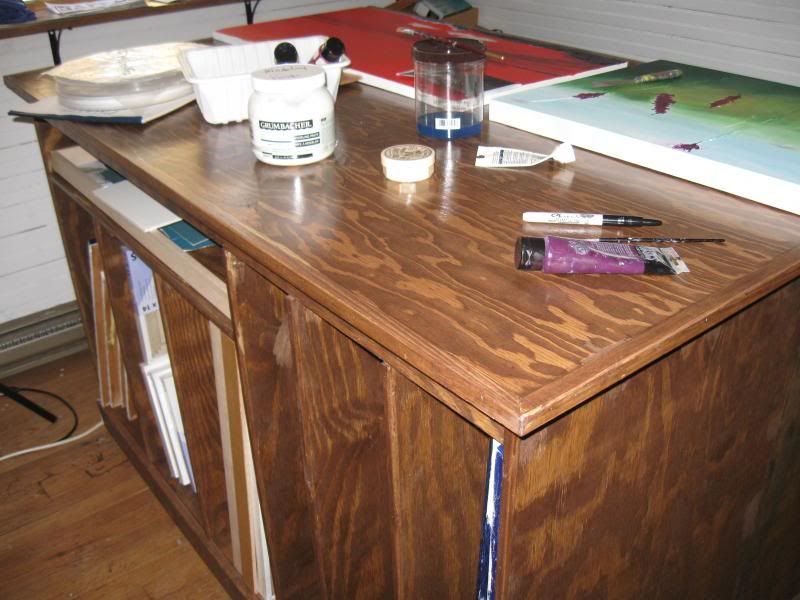 Prerequisite #2 - Figure out how to build a Locost in the basement, or more appropriately, how to get a Locost out of the basement after building. With the advice of this forum, I determined this can be accomplished by building the frame, less the bustle. Also involved hinging the wall leading from the basement.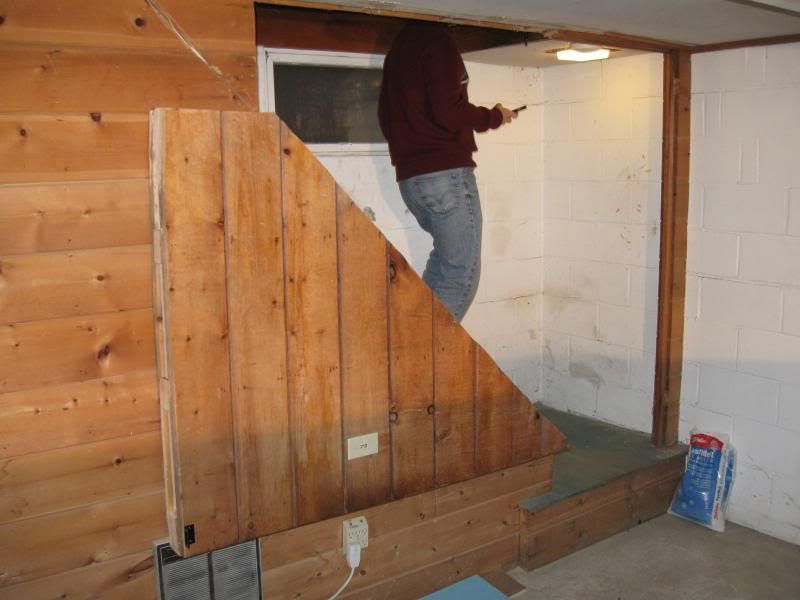 Prerequisite #3 - Build Table. Other than the MDF, the table was built from scrap material from other projects. The basement floor is very uneven, so I built the table to be level at one particular spot, then marked it on the floor in case it gets moved. The extra effort here has proven worthwhile - a perfectly level table certainly helps the setup.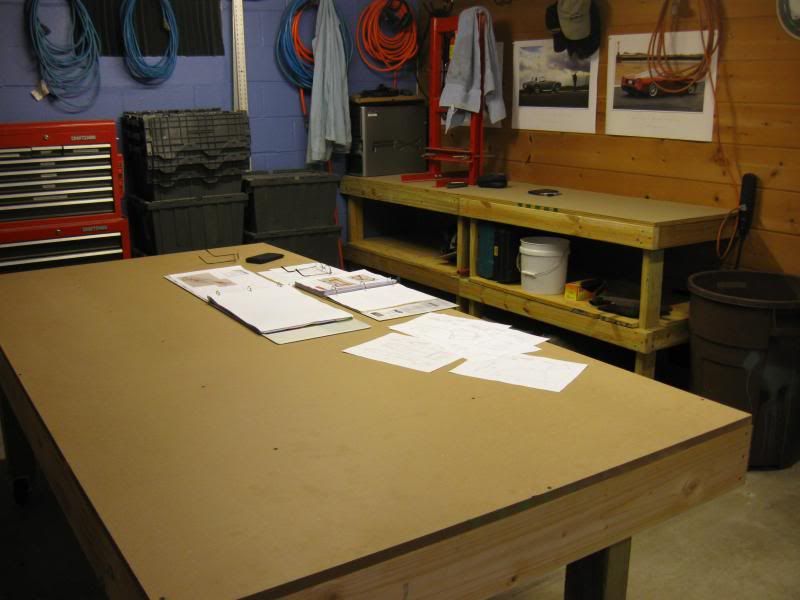 Last weekend, I purchased the steel and started the build.
Lower frame rails
After tacking the top of the rails and flipping over to tack the bottom, I decided I didn't want to grind the tacks flush, so I cut spacers from 1/2" plywood before re-clamping the frame to the table.
Here was the progress after day two: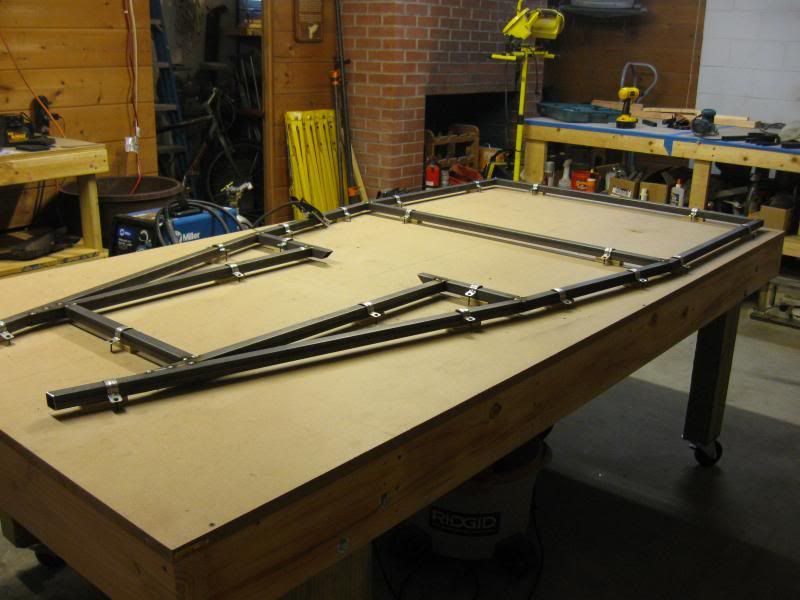 And after the second weekend: