After largely constructing two other frames and selling them to friends, I've decided to build another, this time making use of more technology. It's partly to speed the build process along, but also to scratch an itch and see how it goes.
I started off by scanning the Miata drivetrain to have something accurate to bring into a CAD model. More information on the scanning can be found here:
viewtopic.php?f=4&t=17614
A model was then created to fit the point cloud…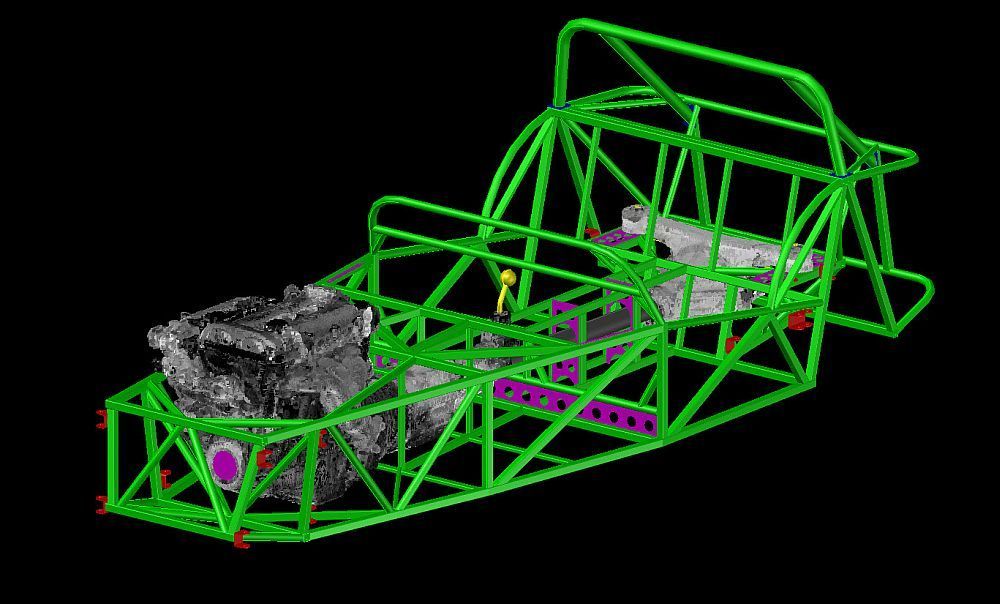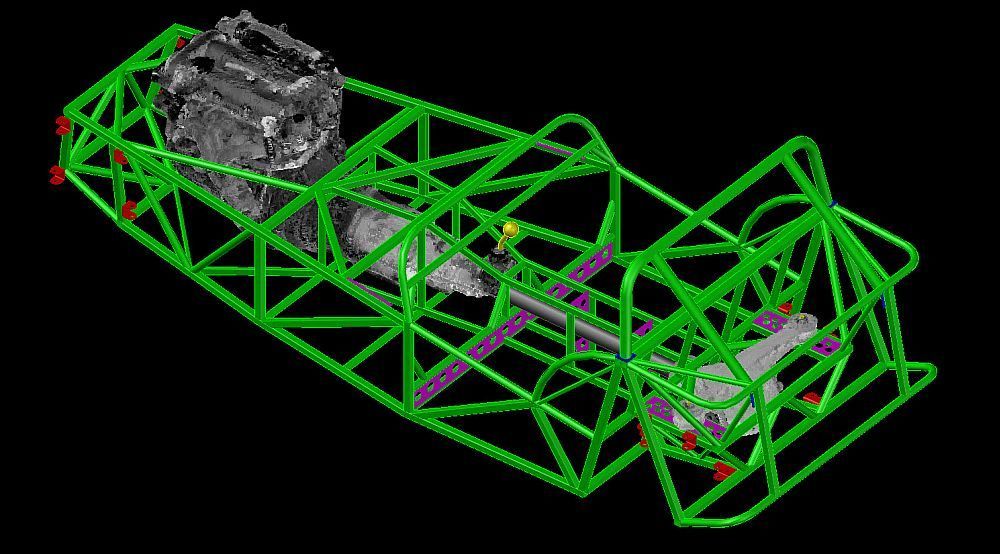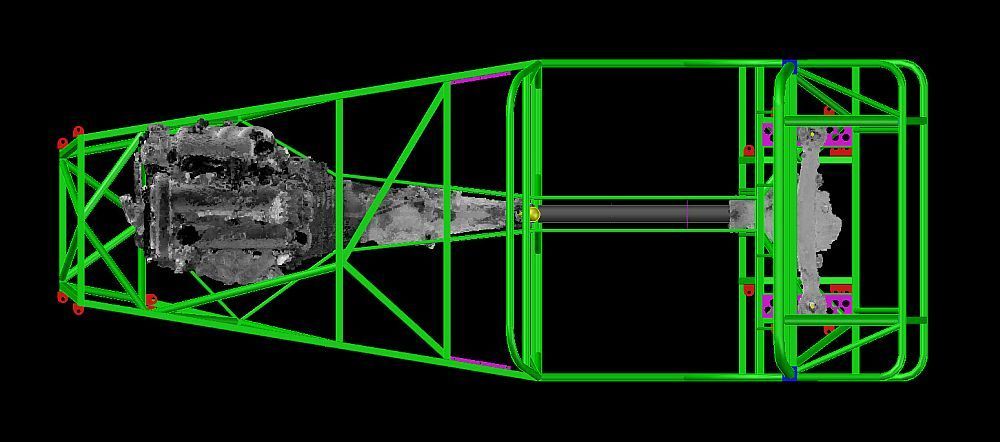 The model and supporting documentation were sent to VR3 Engineering for quotation on CNC cutting and bending the tubes. The price was acceptable so I pulled the trigger. According to UPS tracking four packages should be showing up this week. Don with VR3 has been a pleasure to work with and their expediency is impressive.
The pan and various shear panels will be laser cut by a local vendor that I work with regularly.