So how do you pull the engine ouot of a Taurus when it's upside down? Well the front suspension, engine, and transaxle are all bolted to a subframe that drops out the bottom after taking out 4 bolts.Unfortunately, I couldn't pull hard enough or shake it with a little engine hoist for everything to come out. So I had to get the car right side up and disconnect everything attached to the assembly from above. Pretty simple process when you're not planning to use the car again. Just lift the nose up until the subframe starts to lift, then cut anything thats tight. Repeat as nescesary to get everything unhooked. Sidecutters, sawzall, and a grinder with a zip disc all got put to work. Oh ya, 1/4" drive stuff too.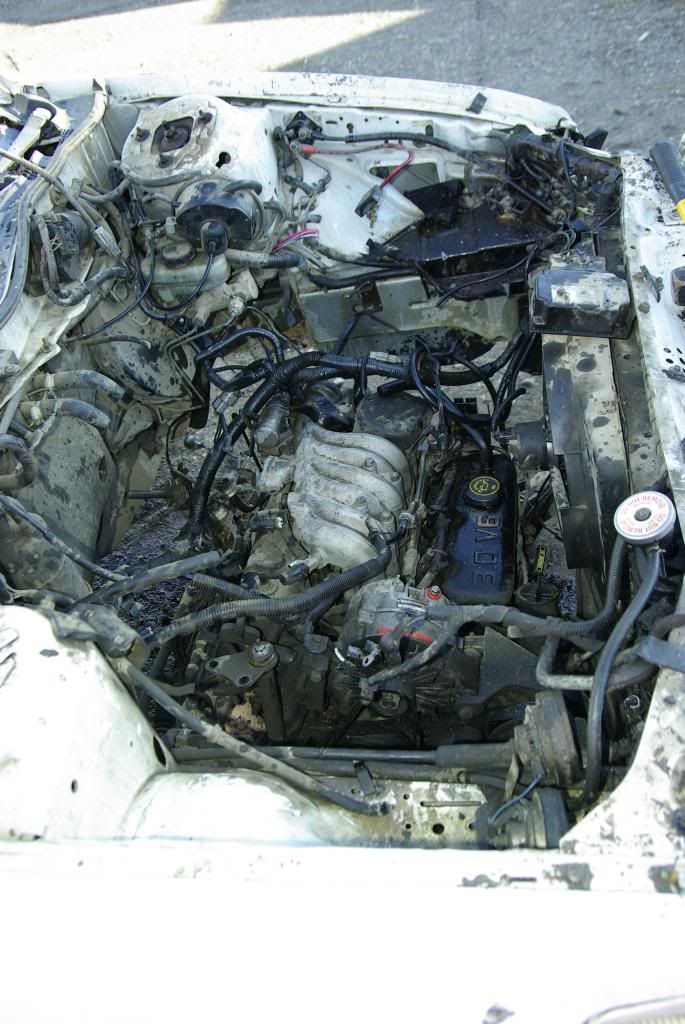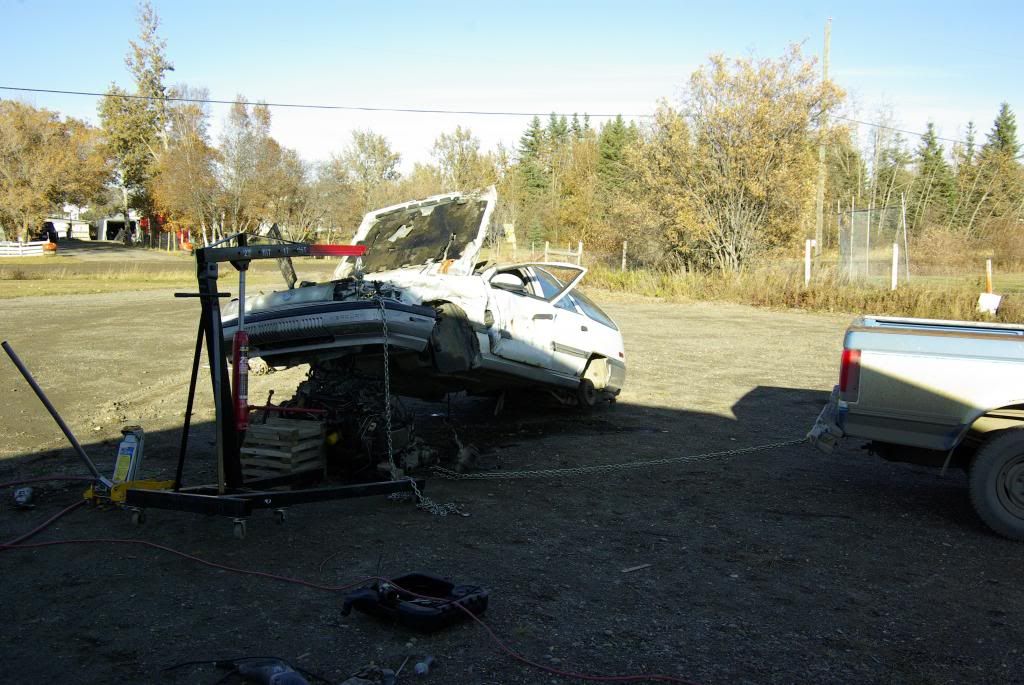 Just have to get the car high enough to get everything skidded out from under.
The subframe with everything still attached.
That'll buff right out.
Now tomorrow I can yank the engine off the subframe and install it in the 7.
Kristian
_________________
V6 in a book frame build. Now registered.
viewtopic.php?f=35&t=7587
viewtopic.php?f=33&t=18172