Got back from visiting with family Monday night, but I've been so busy with work that I haven't had a chance work on my car, but tonight I had an hour or so to play. I made some stubs to weld into 3/4" tube to attach my steering ujoints of my dad's lathe.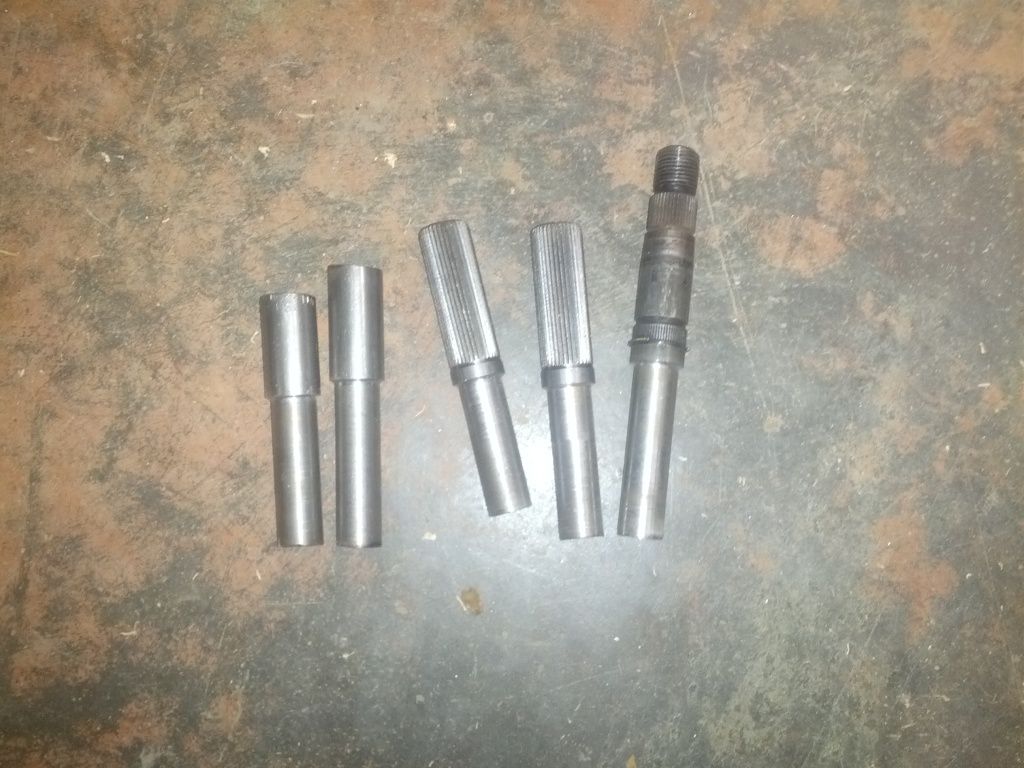 They go along nicely with the rest of the parts that have showed up in the last couple of weeks.
Heavier springs, steering quickener, steering ujoints, the stubs that I made from a section of splined steering shaft, rear brake shoes, brake master cylinder, clutch master cylinder, and all new rod ends for the suspension. Looks like an early Christmas for me.
I wonder how it would be to drive with a joy stick instead of a steering wheel? My daughter doesn't look impressed by it, kept trying to hold the steering wheel up to it.
The new steering shaft is a left over piece of 3/4" x .065" wall stainless from work. Sometimes the perks of my job are pretty handy. This summer I built a railing around my deck and used a bunch of scrap 1/2" stuff. It was all rescued from the scrap bin over the last couple years. If I would have bought it from the same place we get it from, it would have been close to $4000 worth of tubing.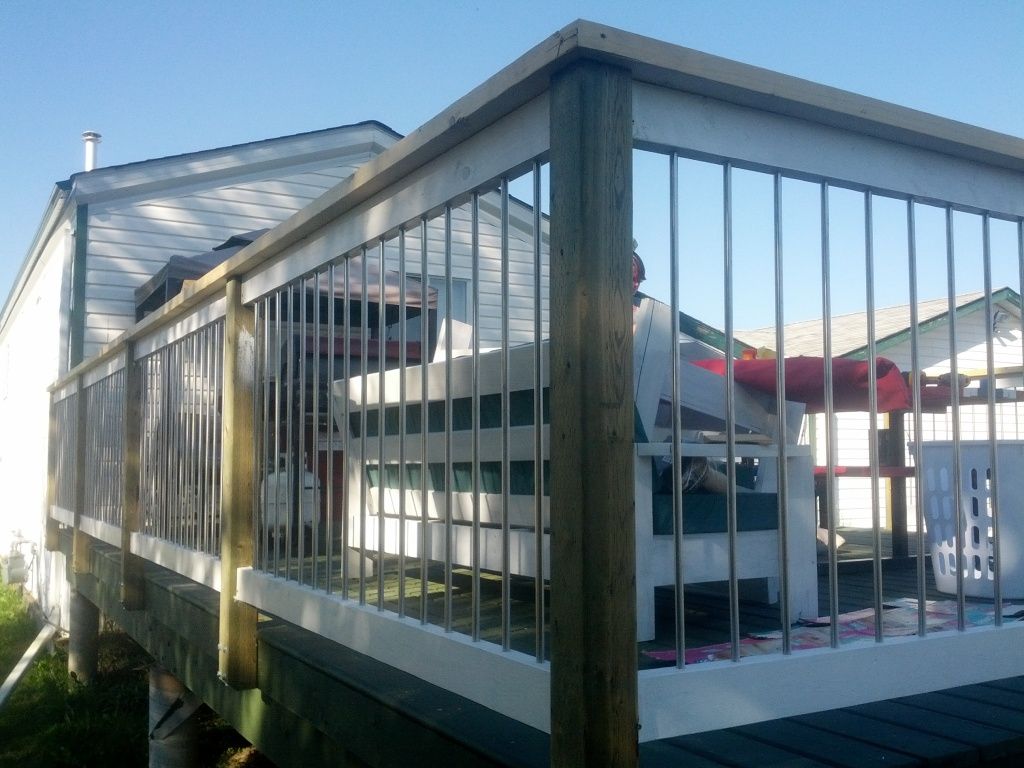 Now to figure out how to get everything mounted and welded up.
Kristian
_________________
V6 in a book frame build. Now registered.
viewtopic.php?f=35&t=7587
viewtopic.php?f=33&t=18172