Sleedo wrote:
Hey Peter, Ed from CT here, I bought the top from your donor, very, very happy with it. Thank you! I'm psyched to find your build thread here! I'll be following your progress and wish you the best of luck with everything.

EB
Eb - glad to hear it!!
***The Kit has Arrived***
-I got a call this morning from the shipping company (YRC) saying "we're getting ready to load your crate, but it's too big for a gate-lift...so we can't deliver it. You have to come here to pick it up". With all of the crap I've gone through w/ this company, I almost laughed...seemed like a perfect ending! Luckily I've got a few friends with trailers for their race cars, so I called a friend and after he got off work, we went down to pick it up.
-The crate looked kinda flimsy, but no obvious damage. One small portion of the body had some semi-deep scuffs from another portion rubbing on it, but other than that everything looks good so far.
-A lot of the car has been put together...gas tank, pedals, brake lines, fuel lines, under body panels,...very pleased!
picking up the crate (a forklift put it directly on the trailer - so easy):
we couldn't figure out how to unload the whole crate, so I disassembled the crate on the trailer and unloaded it piece by piece. We used an engine hoist to pick up the rear and a car dolly to roll the front down the trailer. The front end was light enough for 1 guy to carry, and we were able to easily set it on the saw horses: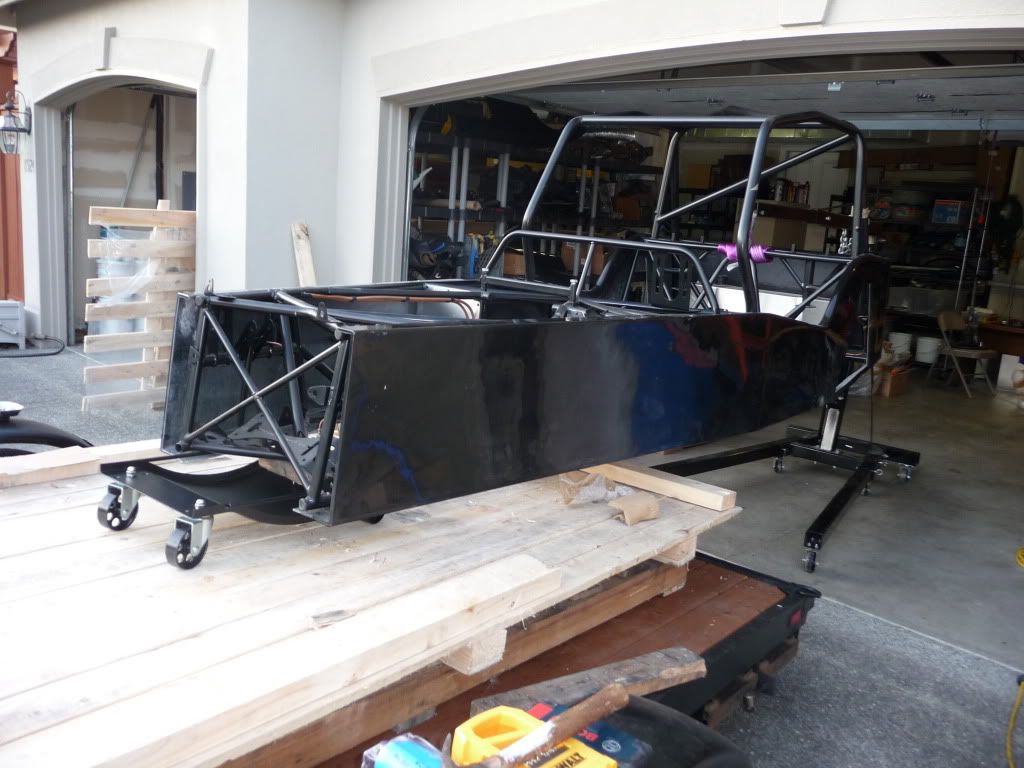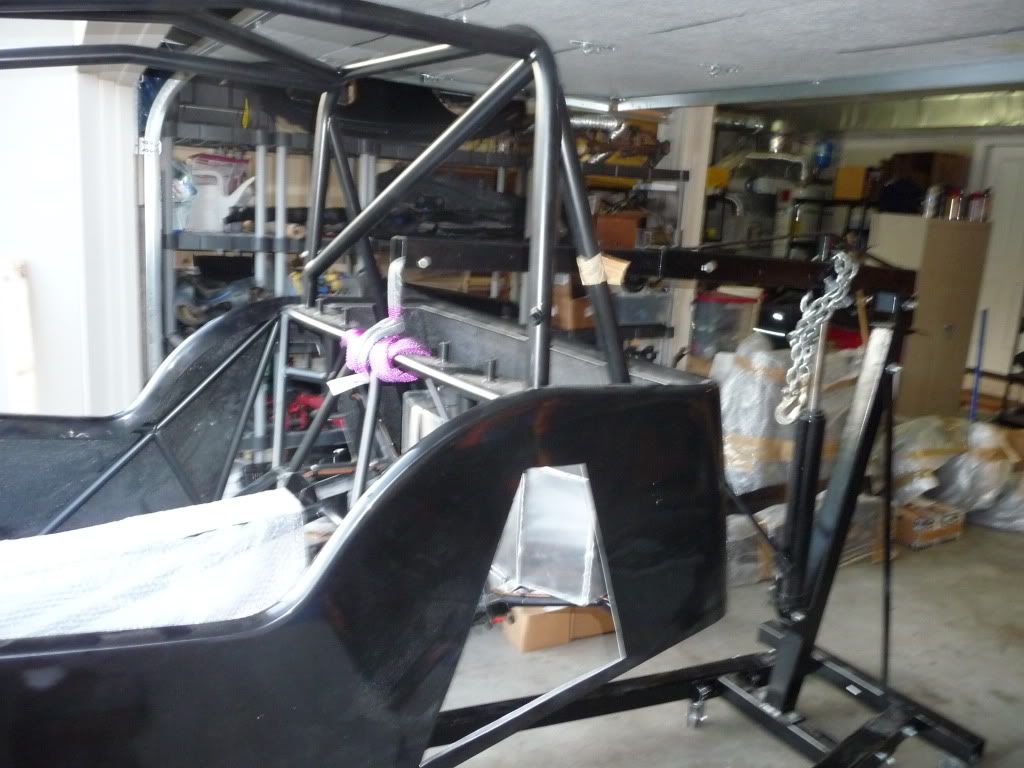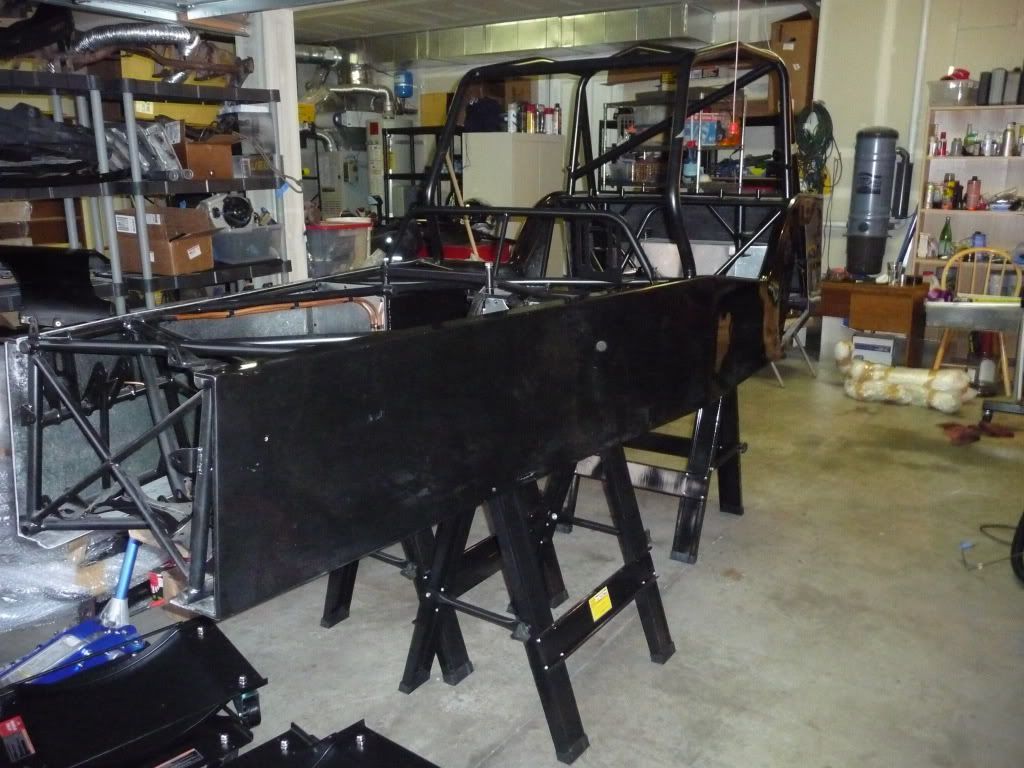 you can see the deeper scuff marks on the front ride side of the body...not happy about it, but shouldn't be too hard to fix:
everything packed into the garage!