Hurray for 3-day weekends…got to see lots of friends, played a round of golf, did my honey-do's…and got a solid amount done on the car!
LSD Bushings are finally out…I've done this before on another Miata and had no issue removing those, but these were stuck! The donor had massive amounts of rust, so I guess I should've expected this. Had a friend cut out the inner rubber portion, then I used his saw-saz to cut the metal sleeve and then pliers/hammer/screw-drivers to get it out!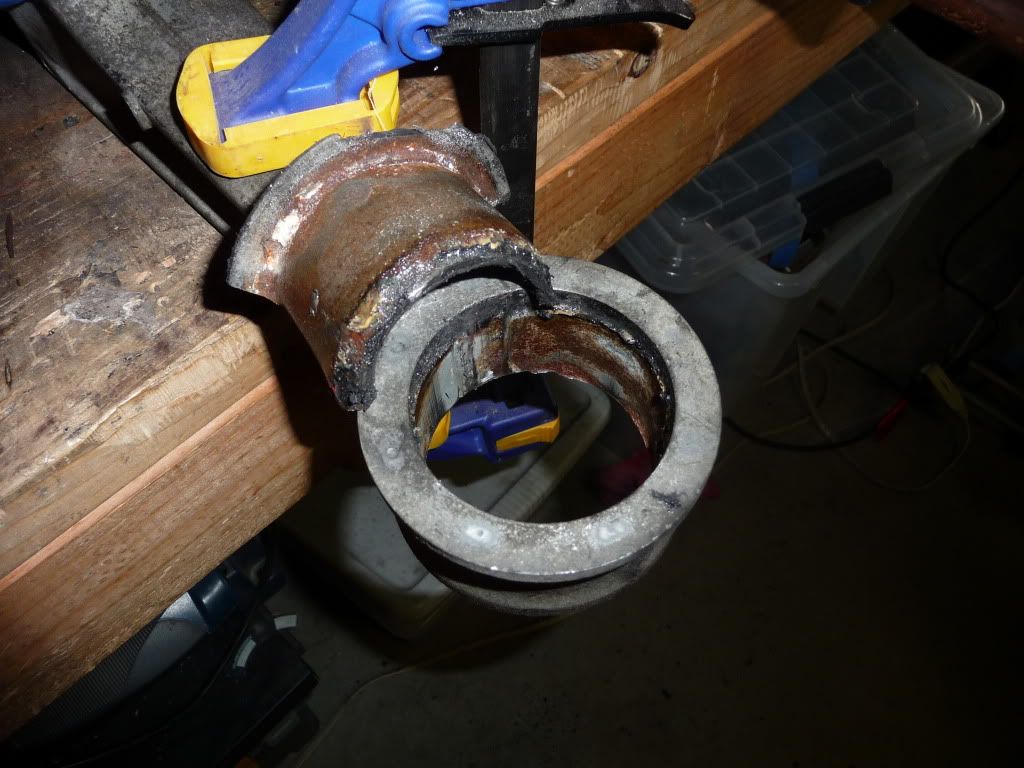 Oh yeah…my first thought was to burn out the bushings…but I stopped after I had concerns that the heat could mess w/ the Aluminum LSD carrier (I assume when other ppl do this, it's w/ a steel unit??). Good thing I stopped too…my wife wasn't all too happy w/ the burning rubber fumes migrating into our bedroom.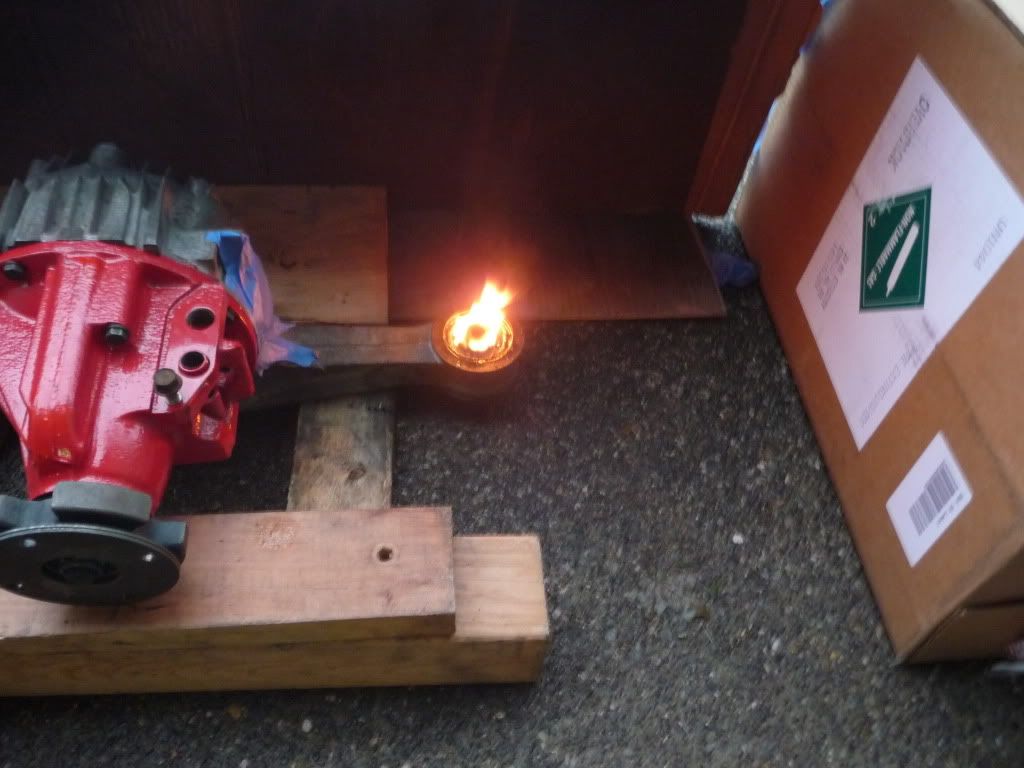 Mounted the brake and clutch master cylinders, attached them to the pedal, and then covered the pedal surfaces w/ non-slip tape. (the pedals are a pretty gold color, so I felt bad covering them up…but they're way too smooth for any kind of grip when your shoes are damp.)
MNR supplied the brake master cylinder, and I'm using the OEM clutch cylinder…I had to tilt is slightly inward b/c the outlet is rotated outward and would make clearance w/ the body work a little tight.
1 pedal w/ non-slip, 1 w/out.
With the pedals and tranny in place, I went for my first "drive" to check out the layout - so far, so good. My wife wanted in on the action, so she climbed in too!
Another friend came over and while I messed w/ the tranny, he made the rear bulkhead panel out of cardboard, then cut the actual one to match…worked like a charm! (I've since removed it and will reinstall once the car is farther along…I'll still need to notch it for the E-brake cables and a few of the rear control arm bolts that can only be accessed from the interior)
I had tried to drop in the engine/tranny as 1 unit, but it just didn't seem like it would fit. So I removed the tranny and just test fit that…with the odd angles I had to use to shoe-horn the tranny into place, I don't know if it's possible to drop the engine/tranny in at the same time. I'm still waiting for the LSD bushings from MMR (not to be confused w/ MNR), then I can permanently mount the LSD, which will allow me to properly drill the tranny mount, and then engine mounts…it's like 1 big jig-saw puzzle!
Last pic…finally got a larger fire extinguisher for the garage - hope to never need it, but thought it'd be prudent