I've decided to start a new build log for this project. The body is a 1968 Lotus Europa type 54, so it lacks the pimple front signals, has a single wiper, lacks proper door handles (cut outs behind the door), and has lower headlamps compared to the later "federal" cars. The chassis is going to loosely copy a type 47 chassis, though will be fabricated from 1 1/2" x 1" RHS rather than sheet steel. It will be powered eventually by a Ford Zetec, coupled to a Renault 5 speed gearbox (still have to figure out if I have a 395 or NG3)using a Europa Twin Cam bellhousing. Front suspension will be fabricated but will retain the stock geometry, the rear suspension will loosely copy the type 47 with twin trailing links, reversed lower wishbone and single upper link with fabricated rear uprights. I still haven't decided on what bearings and shafts to use in the uprights, I have a set of Mini hubs, bearings, and shafts that might fit the bill, but I might go with VW Golf bits.
Anyways, here are some shots of the car sitting in the garage: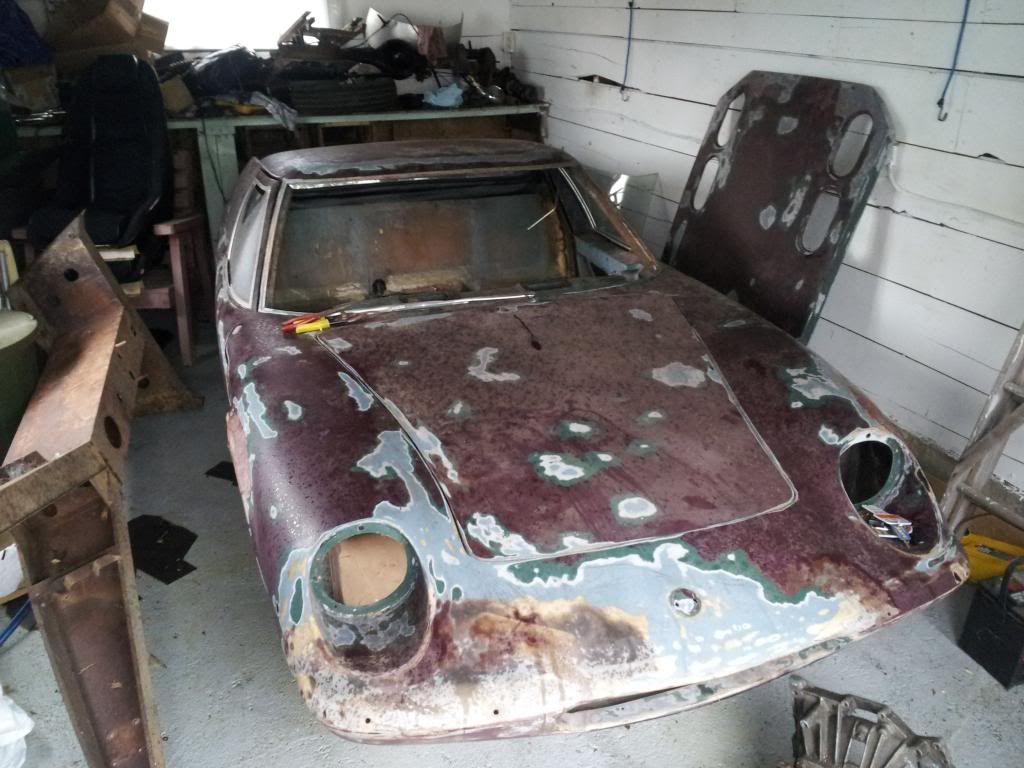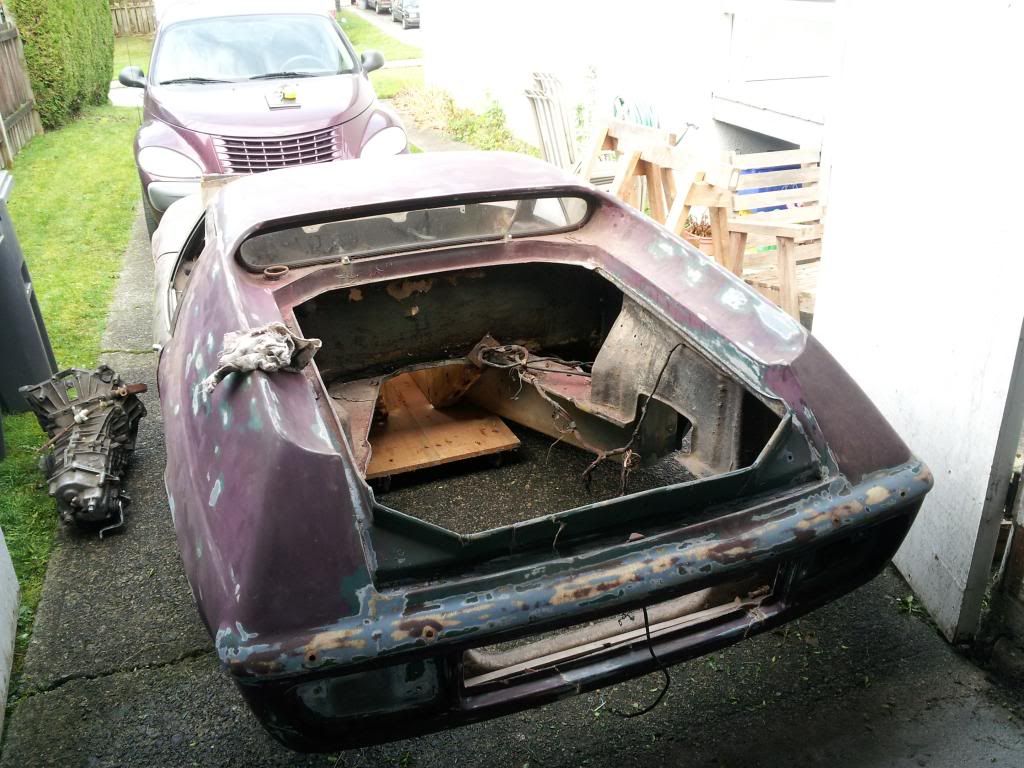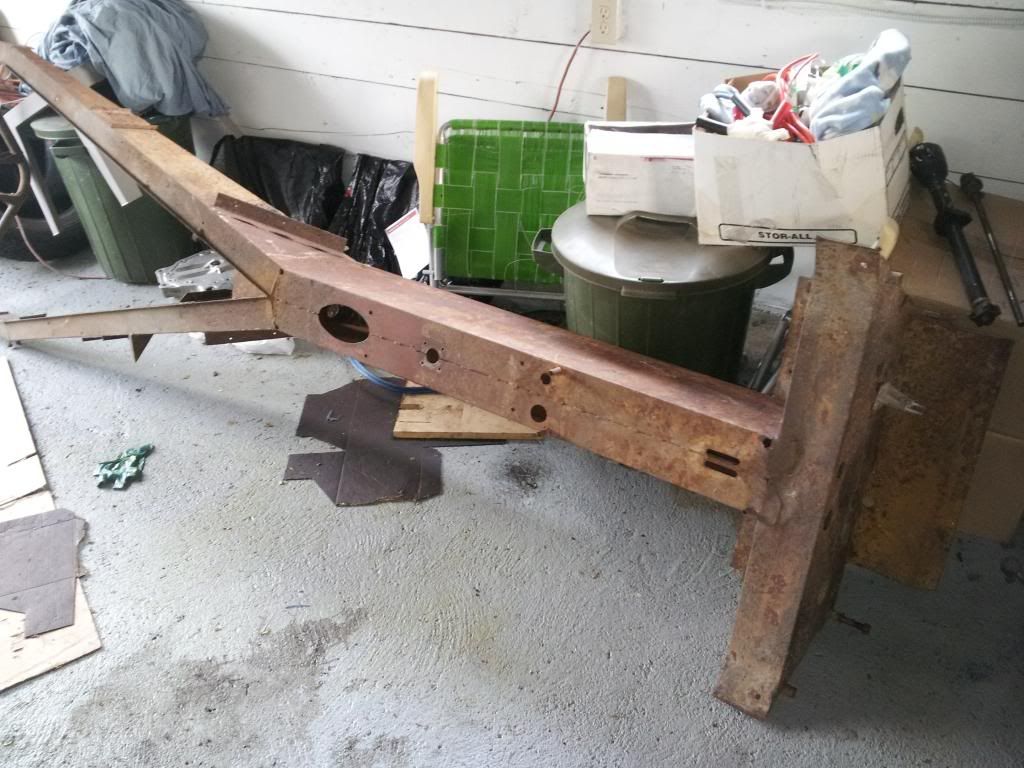 Almost forgot, before anyone says "why not use the existing chassis?", it photographs better than it looks. The front cross member is bent, and where the rear trailing arms mount the chassis is perforated.
Rod