Happy New Year to everyone. I used the new year as motivation to make some progress on the car. The two weeks previous to that were spent relaxing with family and friends. Now, it's time to get back on track. Yesterday, I got two big things done. First, I moved the engine back about an inch on the motor mounts. The engine was just too close to the seat. I could have simply moved the seat further forward, but every time I move the seat forward, I reduce the legroom and the amount of room available to climb into the seat. Below, you can see the revised mounts. It wasn't that much work, but I tossed the idea around in my head for a long time.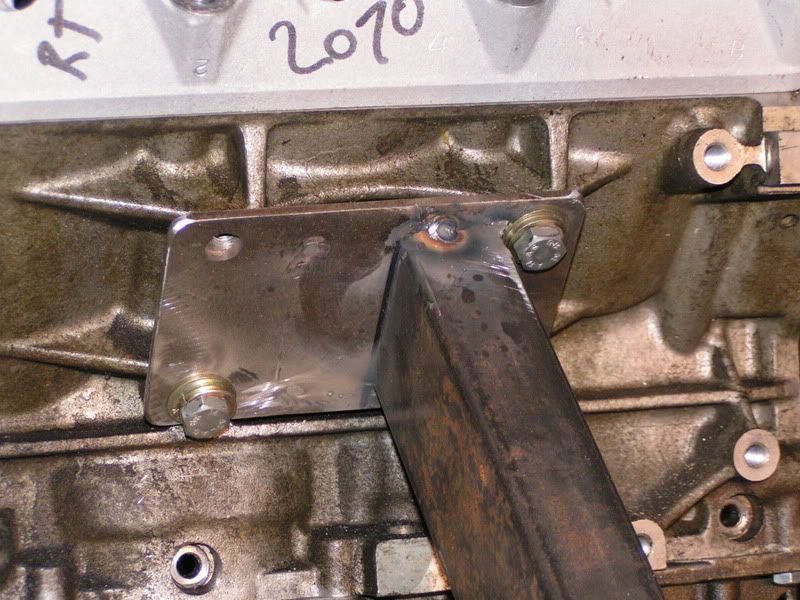 The other major accomplishment was connecting the rear frame rail sections with the rest of the car. Once I made the decision to move the engine back, I figured I was all set to start connecting the pieces. I had a lot of plans to tie down the rear suspension and make sure it was all square to within millimeters. Then, I realized that GM doesn't get it that close, and the main goal of this project is to actually get something on the track. So, I checked the rear frame rails to make sure they were straight and level, and started welding. I still have to attach the frame rails in a few more places, but at least now they don't move too much. I will continue to check the position of the rear suspension as I add the other connections.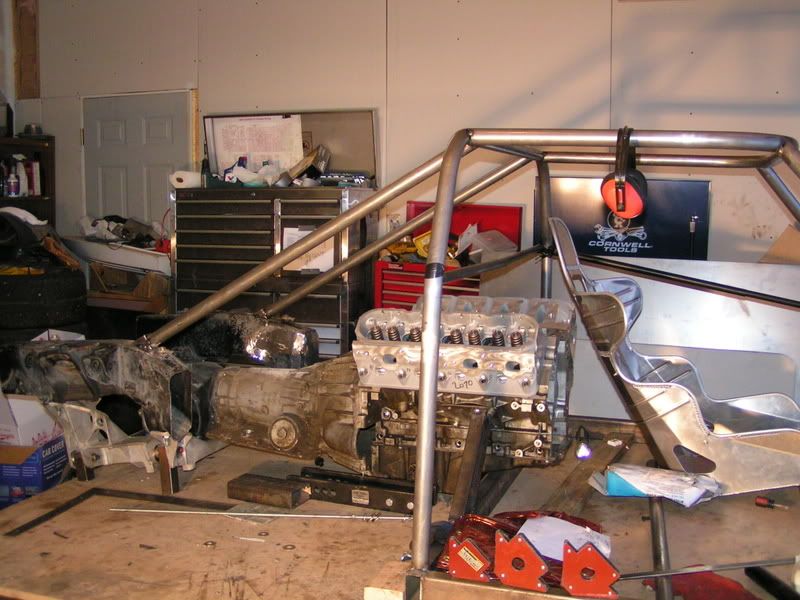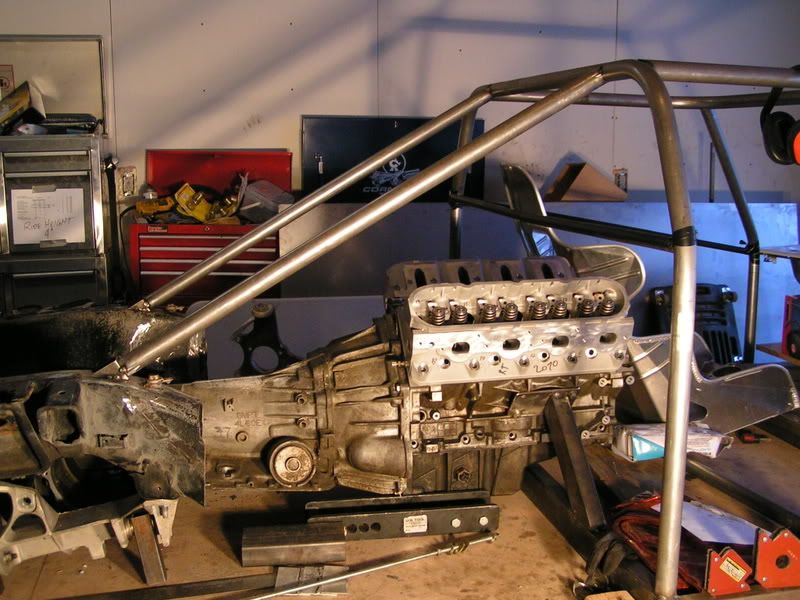 A problem I was facing was how to attach the rear down bars to the frame rails. My chop saw would not cut the sharp angle easily. I had some cutoff pieces of rectangular tubing available, so I used them to mount the down bars. I still need to add some reinforcement, but I think it came out well.
The Harbor Freight tubing notcher continues to do good work.
With this done, I am now out of tubing. It's time to head for the store and order some more so I can finish the rear section and start working on mounting the front suspension. While I am waiting on the tubing, I will try to get some more work done on the CAD model and FEA. I need to update the CAD model to reflect these down tubes as they are in a slightly different position.