I have finally decided that the automatic just isn't going to cut it. It's just too sensitive to the fluid level and I haven't been able to get the 2-3 shift where I want it.
I had a Muncie trans laying around and a couple of Corvette diffs. See the pics below. That is a prototype adapter made of oak holding the two pieces together. The real adapter will be machined from a plate of aluminum. The downside is that I lose reverse, but for a track only car I figured I would give it a shot.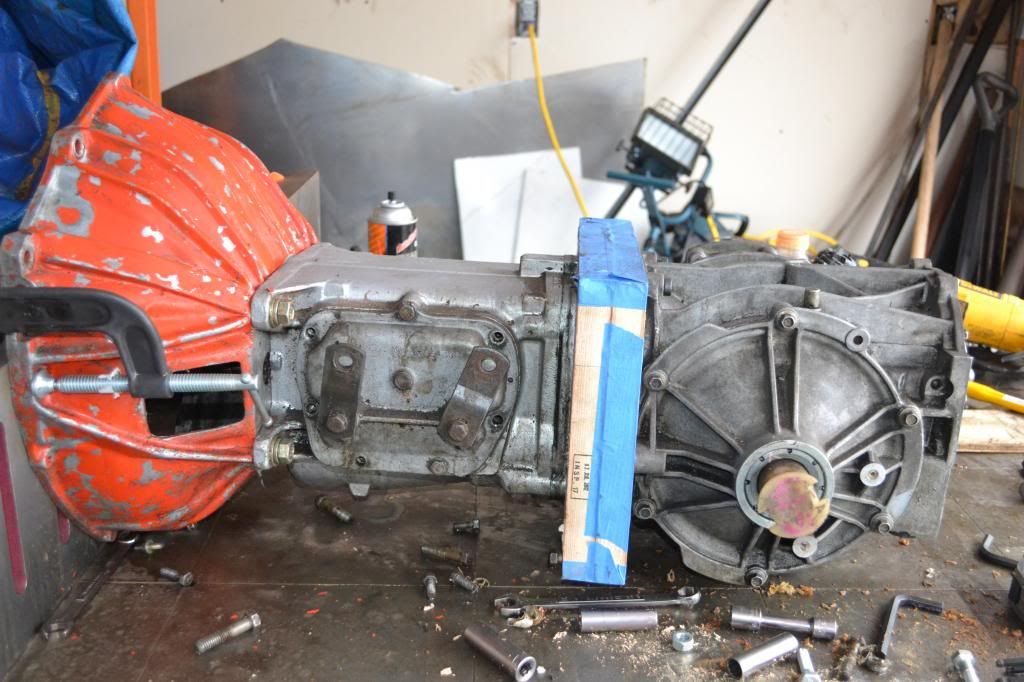 The next challenge is figuring out the shifter. Does anyone have any experience with air shifters?
Ken