So, i've decided to sell the Eleven and get back to the project that i started last winter. I barely drove the Eleven this year, and i just dont have as much fun in it, as i did driving the Seven, so its time for it to leave the stable. Anyways, back to the on again, off again project. Since leaving my old job (parts department at a British car shop) i've been collecting bits and pieces. I think i've got just about enough to put my "special" into a rolling state, and about the only bits i dont currently have are a clutch, a set of tires and a modified drive shaft. Just about everything else has been aquired. If only i could find some time...
I've been changing bits and pieces on the design and i think i'm now happy to get back to fabricating the rest of the chassis. My new job has provided me with access to a 3d version of Autocad which has helped out a ton. I think all the time spend modelling in 3d will greatly speed up the build of at least the rolling chassis. Here's the latest rendering of the chassis: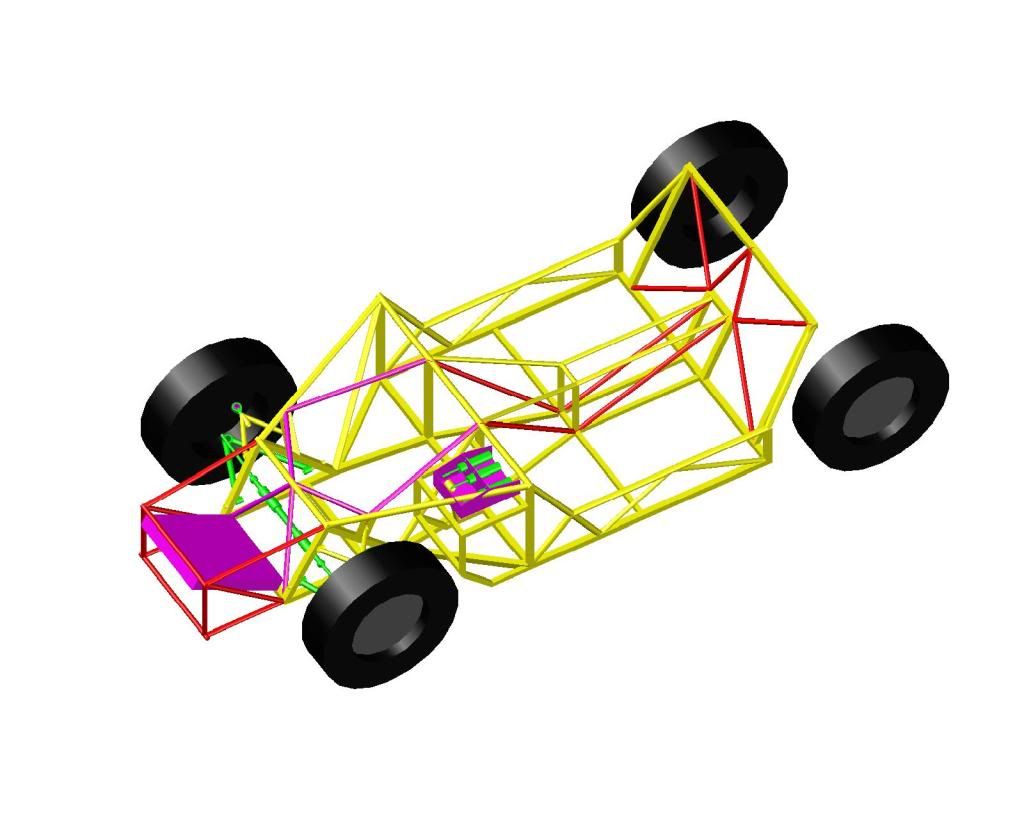 Currently though, i dont know if i will continue with a body shape similar to the Ginetta G4, i'm now leaning towards a Cobra Daytona Coupe/Ferrari GTO/Alfa TZ2 shape. I picked up a Spitfire windscreen which will help solidify the body design, but all that will have to wait till next spring.