Lots of little updates. The car now has headlights and turn signals. Turn signals are a dual filament from a harley and headlights are 5 3/4 jobbers. I'm working on reducing the rear shock mounts as they weren't adjusted for droop correctly, no pictures yet. Next I'm moving the battery to the engine bay to make room for my new heater. I brought a zirgo golbi heater from newegg for $65 with shipping. It's very compact and will live where the battery was mounted under the scuttle. Also mounted the horns and added an x brace to the front of the chassis.Progress has been slow but I haven't given up. Still get an hour or two a week to work on it.
Also added a clutch pedal which was made from a modified s2000 assembly.
Headlights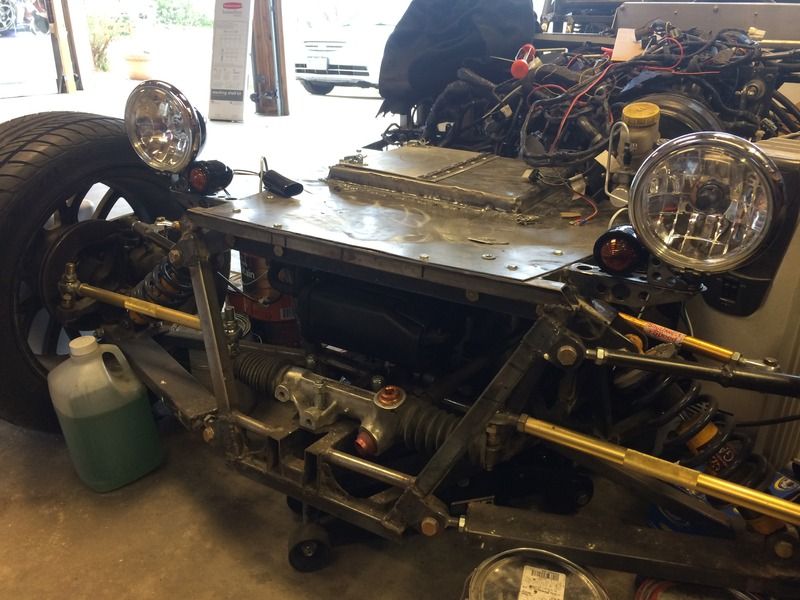 Clutch pedal
Upper fuel tank firewall door.
Zirgo heater
Evo