Some more updates....
Playing around with the wheels (held up with wood) except the wheelbase will be a bit shorter
Monster bearings for the chain diff. I wear an XL for most gloves if that gives an idea to their size!
Front engine mounts... the bottom two rears will be poly also, but the top two rears will be solid to only allow longitudinal movement of the motor. Chain drives dont like side to side movement.
Fabrication of roll hoops that can be taken out to put in one single or a cage. Mounting points are to SCCA spec or will be when finished. I still need to do some work to finish them. The bolts are in 3 different planes for strength.
Before the roll hoop got welded
First roll hoop welded in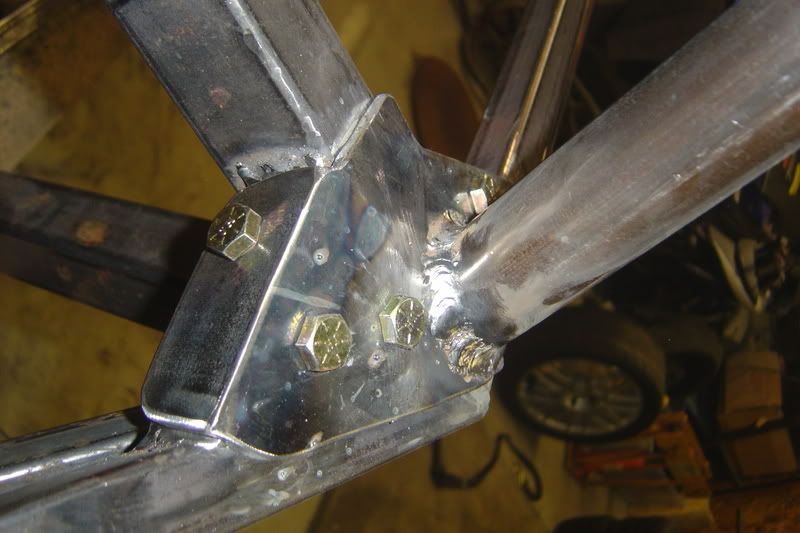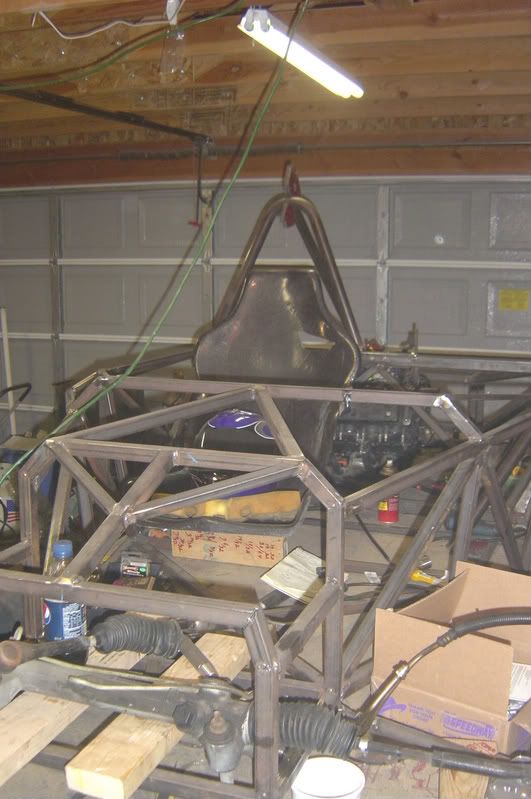 _________________
2007 R1 Powered Mid Engine Street & Track Car
Build Log: viewtopic.php?t=4970
Quote:
On the cool points scale you rank just above Isaac Newton and just under Batman.