Hello everyone.
Ive been a long time lurker on this forum and finally decided to register. My names Kevin and im a Mechanical Engineering major at Kettering University. I am project leader/head designer/fabricater for our schools Formula Zero team, which originally started off as a racing series in Europe similar to FSAE except that the cars are hydrogen fuel cell powered vehicles.
Ive been a long time lurker on this forum and was going to hold off until i actually got a chance to start on my locost build, but thought i would share what ive been working on.
For my vehicle design project this past term i went through and modeled a complete CSR frame and body work. The only piece i have not modeled are the suspension arms. I did all of the modeling in nx7.5 and it took me a total of 4 solid days of dawn till rediculous times of the night to finish it. \
Critiques are always welcome.
I can post more screenshots of the bare chassis later tonight.
I also have a few other projects I am working on such as my flat 6 swap impreza L, a 1966 pontiac GTO, and my rb25 swap 240z. Needless to say time and space are at a premium, but as soon as i finish up my Z im starting on the locost build. Ive been dieing to do this for a while now.
Oh and a picture of the FZ kart ive been building for our team for the last year now.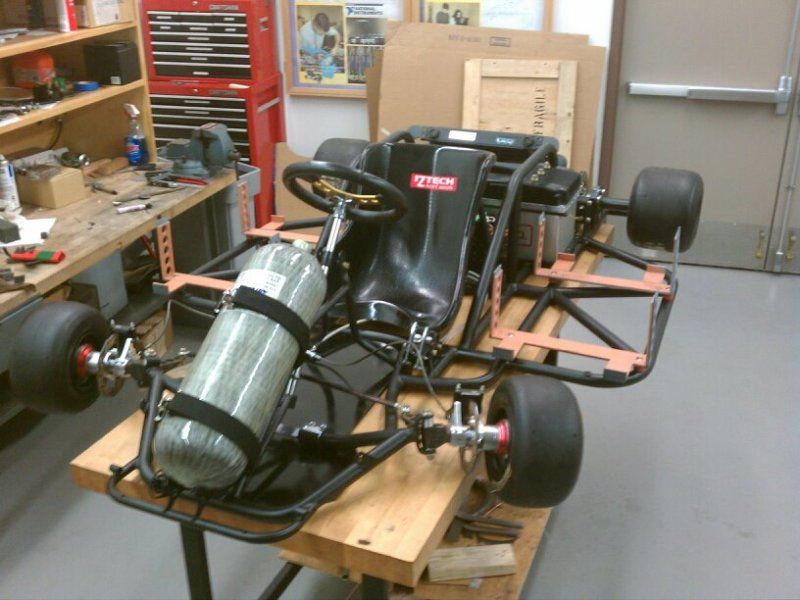 It has a pair of 3.5kW fuel cells, that feed a bank of ultracapacitors, which then feed a pair of 3 phase a/c 18kW electric motors