So contemplating cheap (wood or mostly wood )chassis table designs. I am using oxy-ace and don't care about grounding, and would like to avoid gluey partical type stuff like MDF (because fire, chemicals and cost pallet wood is free).
I am thinking about making a top that will take c clamps and such since I have them. Also maybe removable or sliding, 2xs/or thinner hard wood ( or worst case a series of "I" beams on top? Like some steel fab tables just without all the plate steel. Removable beams/planks could give access to hard to get to spots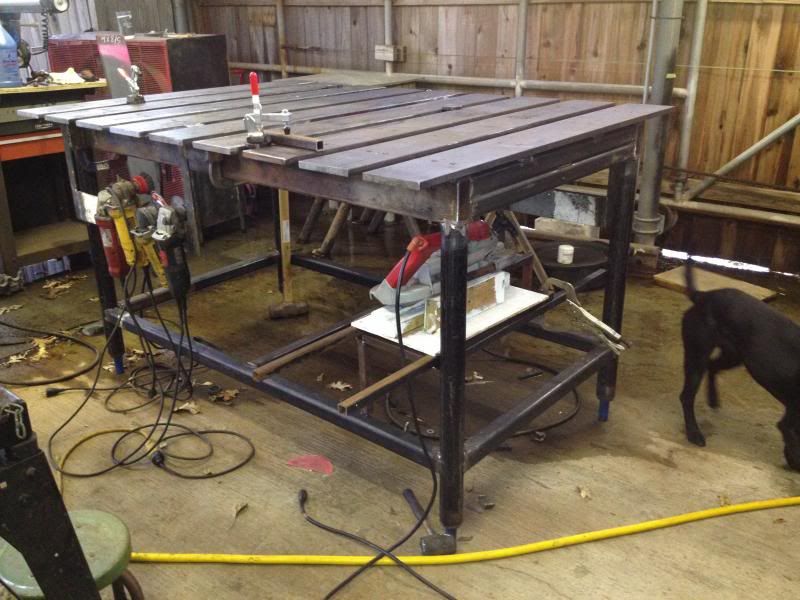 Kinda like the below but not tilting
So anyone do or see anything like this? Any ups or downs I am over looking?