Chuck,
In this shot you can see the triangulated link: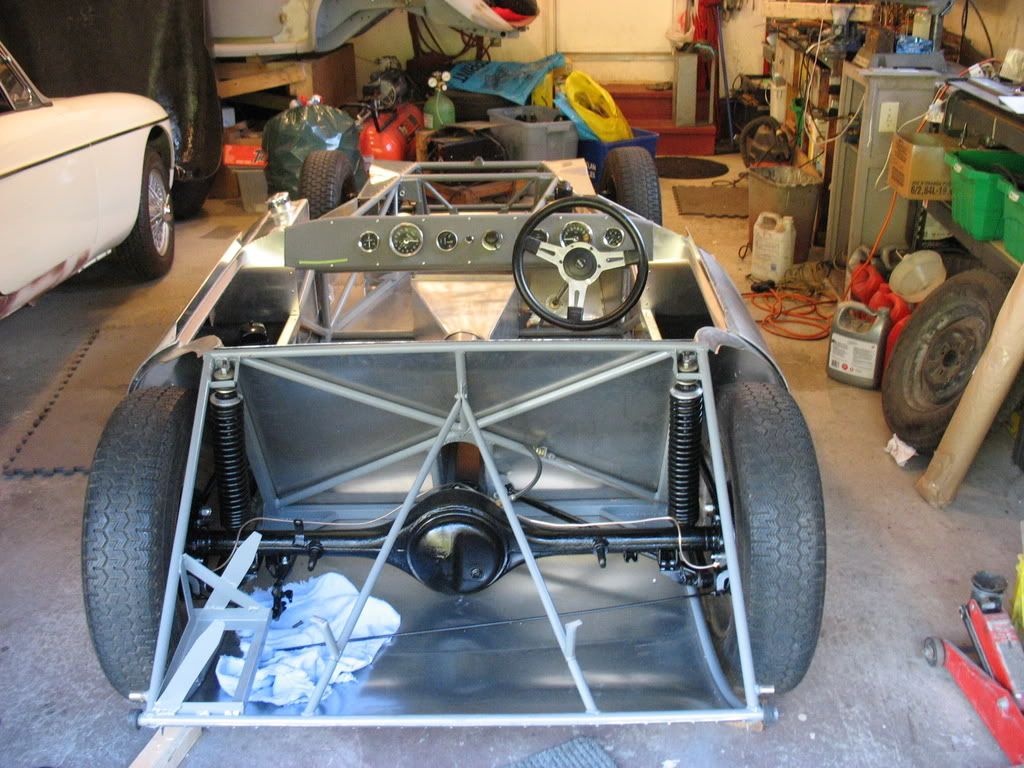 I never did measure the amount of lateral movement when i put the car together, but i can say it does move quite a bit. In the spring, if i still have the car, i'm planning on remaking the lower mount brackets as one has the wrong thread on it and the other i want to build slightly offset to move the pinion slightly as its very close to the trans tunnel.
On the Westy, the rear set up is basically the same as a book chassis locost, with a full width panhard rod.
And to anwser Johns question, the gas tank is hung off the LH side of the chassis, just aft of the firewall.
Cheers,
Rod