Pete, were you able to determine if the combo will work?
In the meantime, I have taken the starter modification about as far as I can. Any further and inserting the rather long mounting bolts become an issue. Here are some photos of the "action".
This is the nose of the starter, fresh from the welder. A half inch thick piece of aluminum has been welded onto opposite sides of the mounting flange. This is the second attempt to crank the starter around so the solenoid is out of the way.
Here the nose is clamped in the mill. The slug of steel sticking out of the pinion bearing is used as a reference point for centering the mounting holes and milling the mounting surface to the proper depth.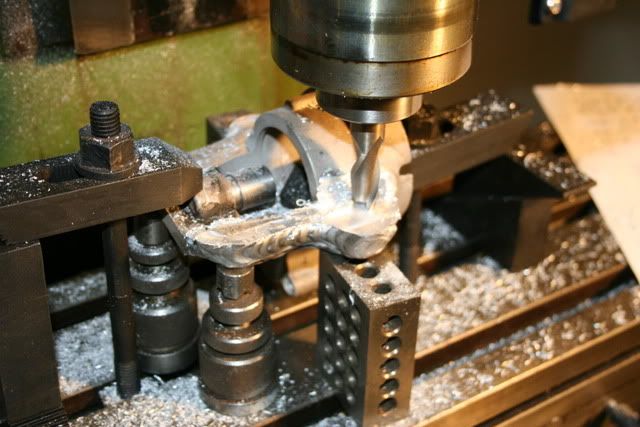 The nose after milling but before the mounting holes were drilled.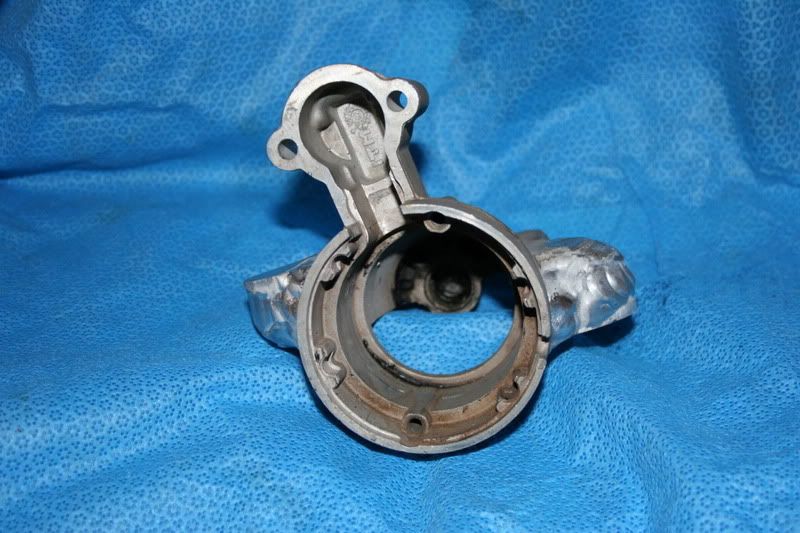 The starter mounted on the engine.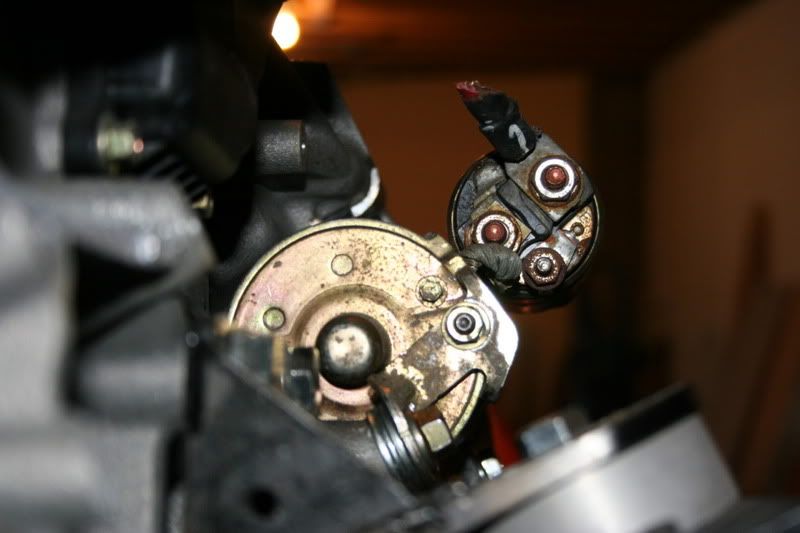 Starter and engine mounted in the Alpine.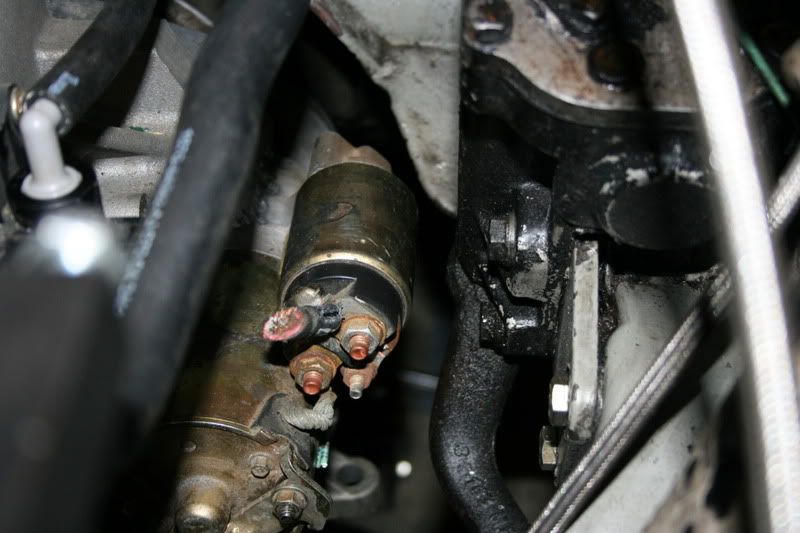 The problem is the black thing to the right of the starter. It is the steering and swings waaaay to the right and left. There is opportunity for it to hit the solenoid when turn hard right or left. Clearance now is about 1/8" min, either way.
We gave the starter a trial run. Two short hits, engaged properly each time and sounded good as it turned the engine, maybe a total of two revs!
Bill