Thought I'd post up some pics of the car my buddy at Domination Chassis is working on.
Its an American Iron Series car. Started out as an 03' Mustang, the customer biffed it, and decided to flip it into a race car.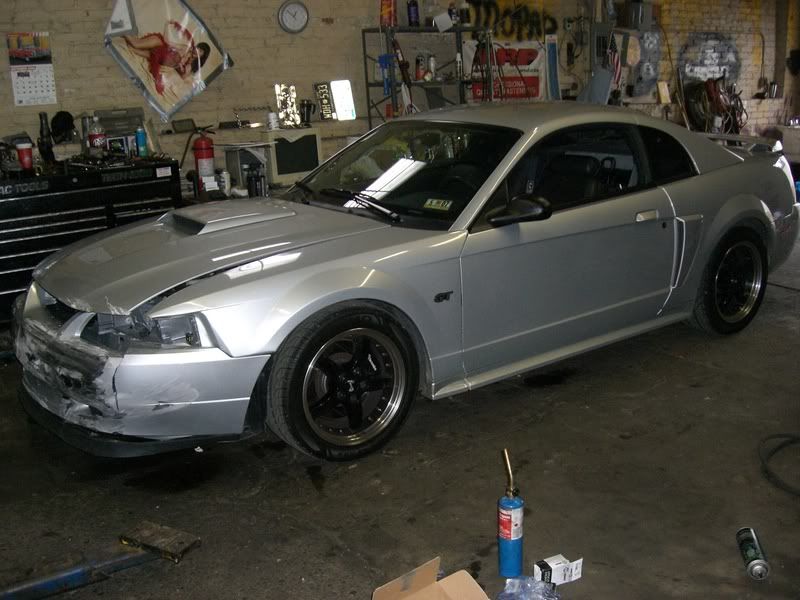 Bye Bye Core Support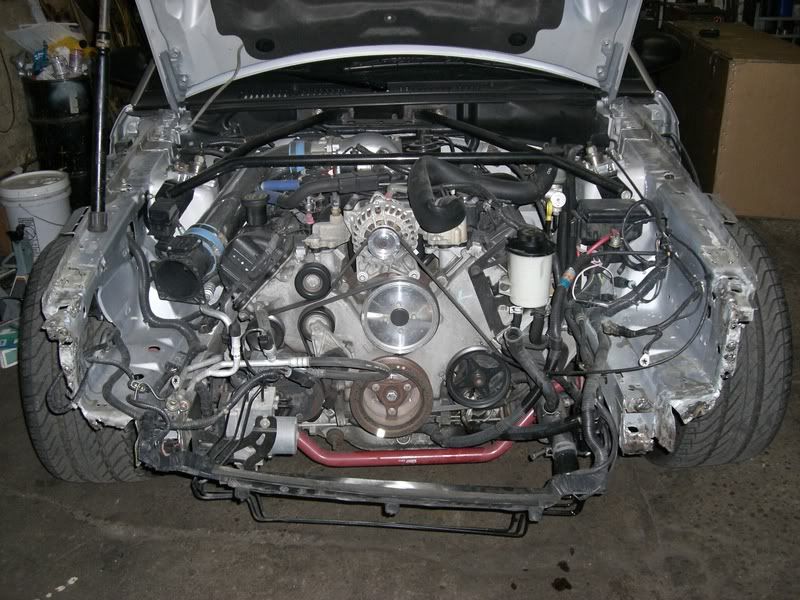 Rear Cage Built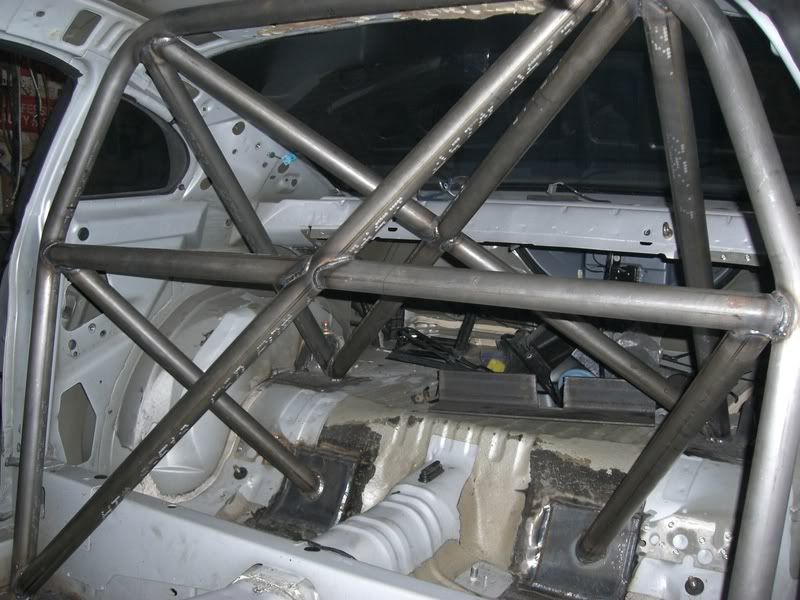 New Core Support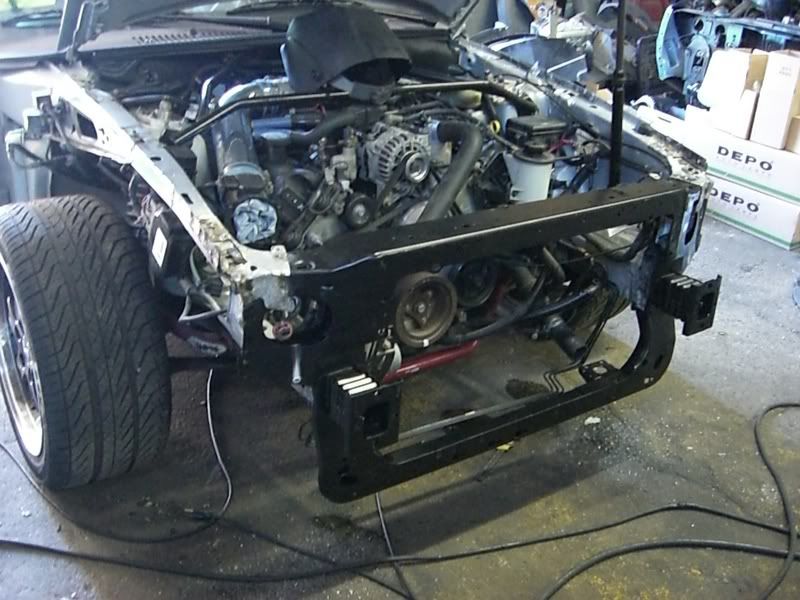 New Body work to be more Cobra like.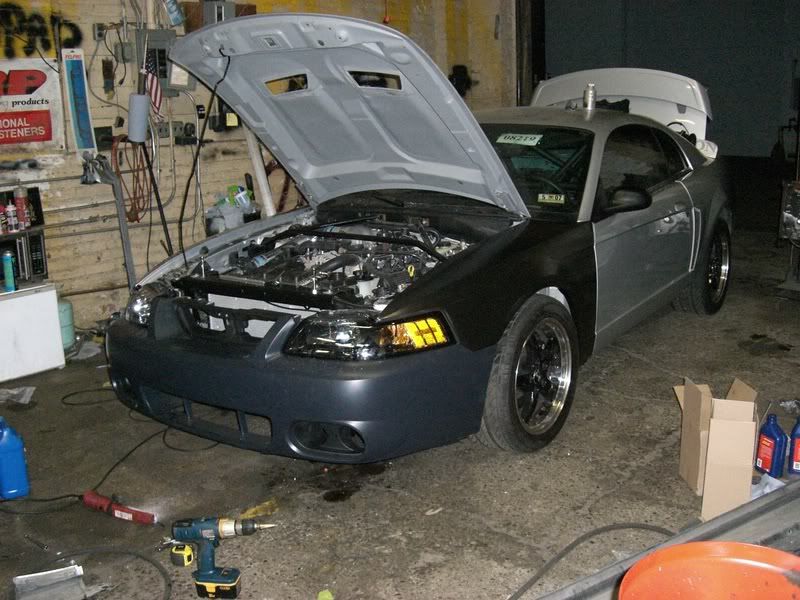 The torque arm panhard bar rear end setup, and a dope sway bar.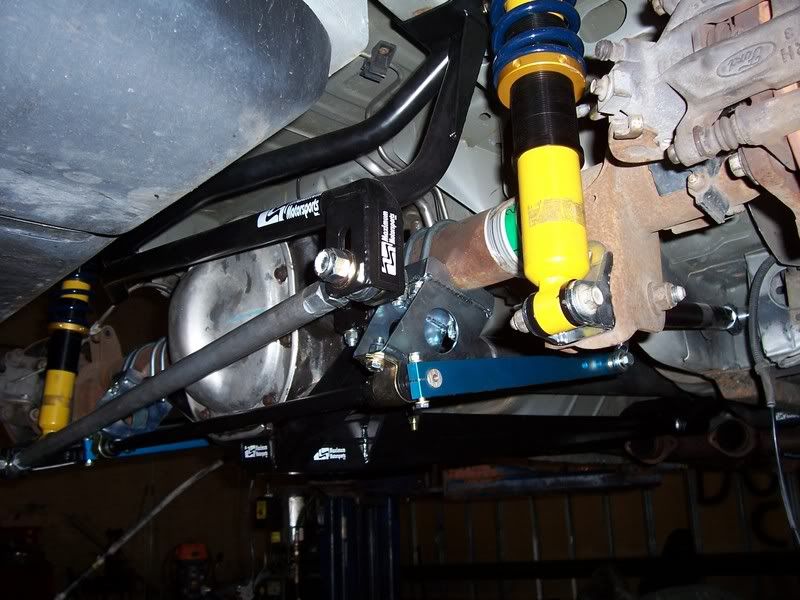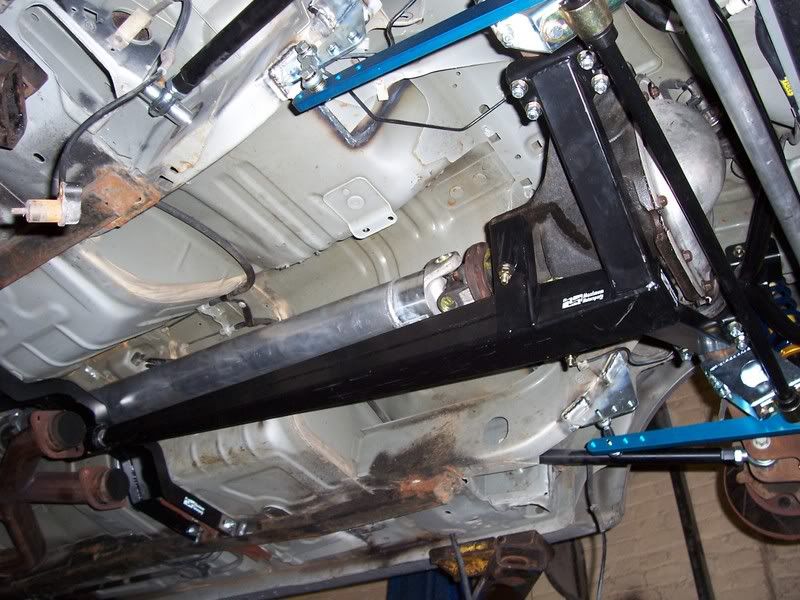 Tubular K member, 1.5 in offset controll arms, bilstien coil overs, canton oil pan, offset steering rack mount, solid joint steering shaft.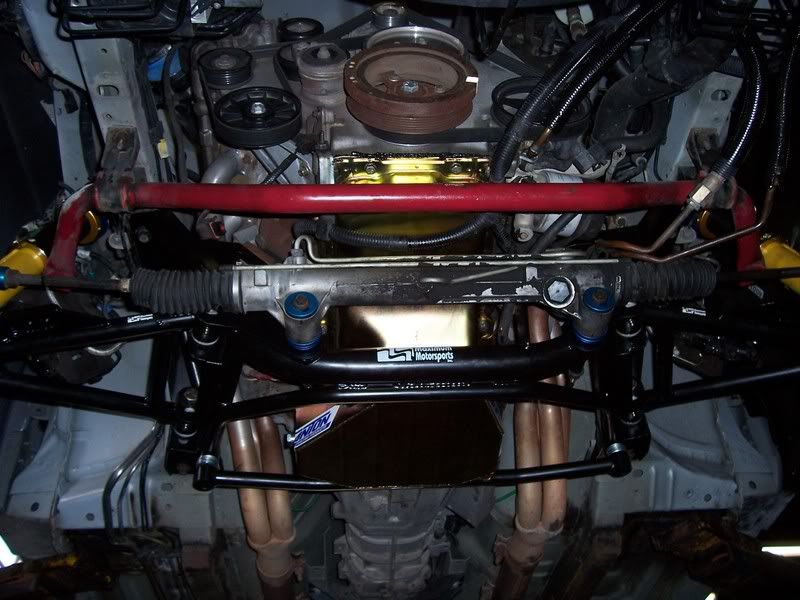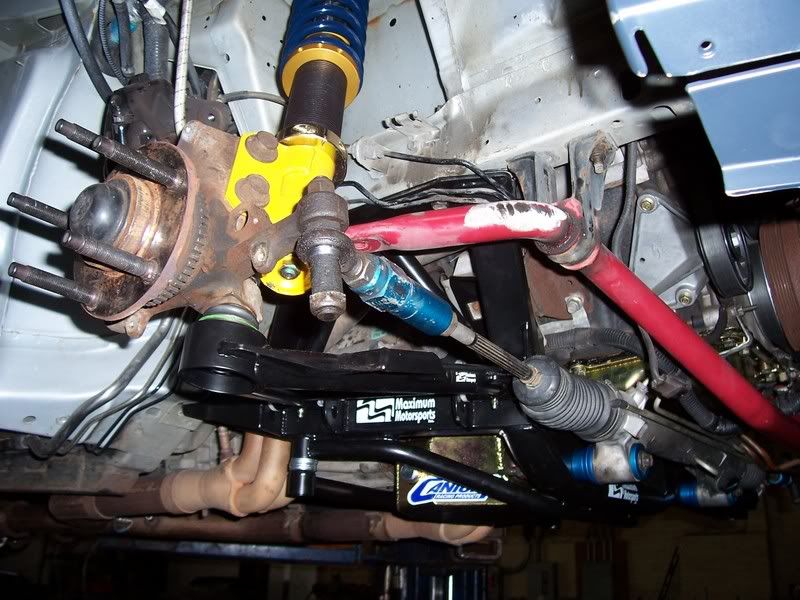 More sheetmetal came out and a little more cage went in. Trying to get this thing down to 2800lbs with driver is gonna be tough.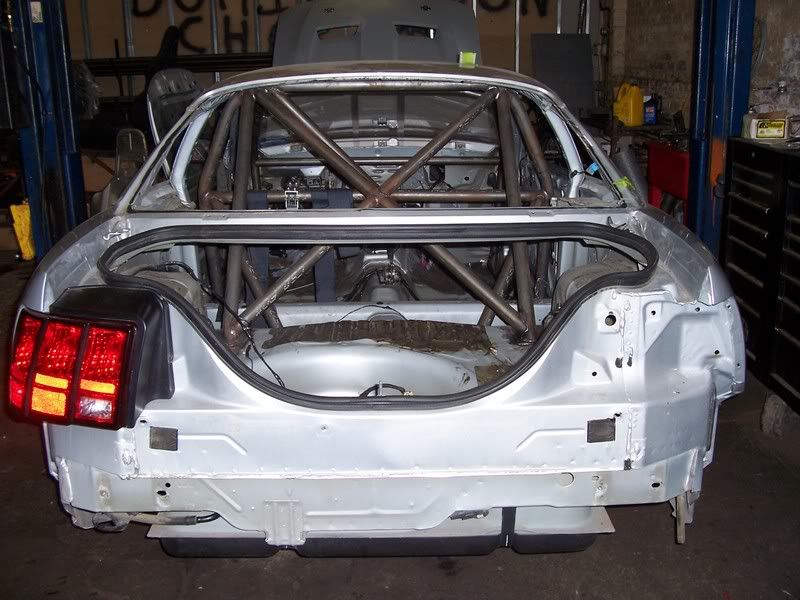 www.Domination Chassis.com