Hey guys, I think you're missing one of the main benefits of a torsion bar suspension.
When a spring compresses it creates a bending load on the damper, this creates friction inside the damper. All of this force that is going into your dampers is normal force that could have been at the contact patch.
This description says pretty much the same thing... to do all four dampers you would be looking at $1600... Most indy cars had these before dallara made the switch to torsion bar springing.. just like f1.
Quote:
These precision devices allow the spring end coils to tilt up to 4 degrees as the spring is compressed, reducing the bending loads on your shocks by as much as 96%. This reduction in side force and friction allows more force and energy to be directed to the car's mechanical grip while reducing wear on your shocks. This isn't just theory. Hydraulic perches have proven themselves on the track with rave reviews and reduced lap times. Having a hydraulic perch at one end of the spring will reduce shock bending loads significantly; however, hydraulic perches at both ends of the spring will provide optimum performance.
http://www.pegasusautoracing.com/productselection.asp?Product=1871
A far less effective option is to install torrington bearings on the perches... this at least gets rid of the axial bind and makes adjusting ride height much easier.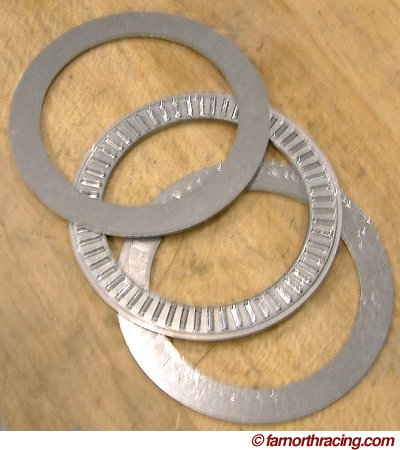 ANYWAYS, what I'm getting at is torsion bar springs don't have these problems but running a pushrod setup is almost required.