Digging this up a bit I guess to help sort out some stuff...
Stainless is ferrous, meaning Iron, Fe on the periodic table of elements, is a major constituent of the material.
200 and 300 series stainless steels are non-magnetic because of the Austenitic grain structure. 200 series is not as common, but was brought about by the war. It uses manganese as a major element, instead of the nickel used in 300 series.
300 series is by far the most commonly used stainless as it has great properties. It welds quite well, can deep drawn in forming, and has good general corrosion resistance.
The welds done with proper filler rods and cleaned of contaminants before and after welding will not exhibit any less corrosion resistance in air. Carbide precipitation can influence corrosion resistance in the heat affected zone surrounding the weld in aggressive environments as the chromium is not removed or burned out, but bunched in clumps with carbon, leaving areas void of the minimum 10.5% to be considered stainless.
Shielding gas is crucial when welding it. You must protect all areas that will reach a molten state. If you do not, a chromium oxide will form. It has a gray, very coarse appearance,a nd is often referred to as "sugaring".
Here are some TIG welding pics to show various points...
Proper welding done on 304 with good shielding gas coverage inside and out...
Outside
Inside
Now, that will certainly suffice, but better purging can result in interior welds that actually appear better than the outside ones due to the fact that once it's been purged properly, there is much less oxygen around after the weld cools.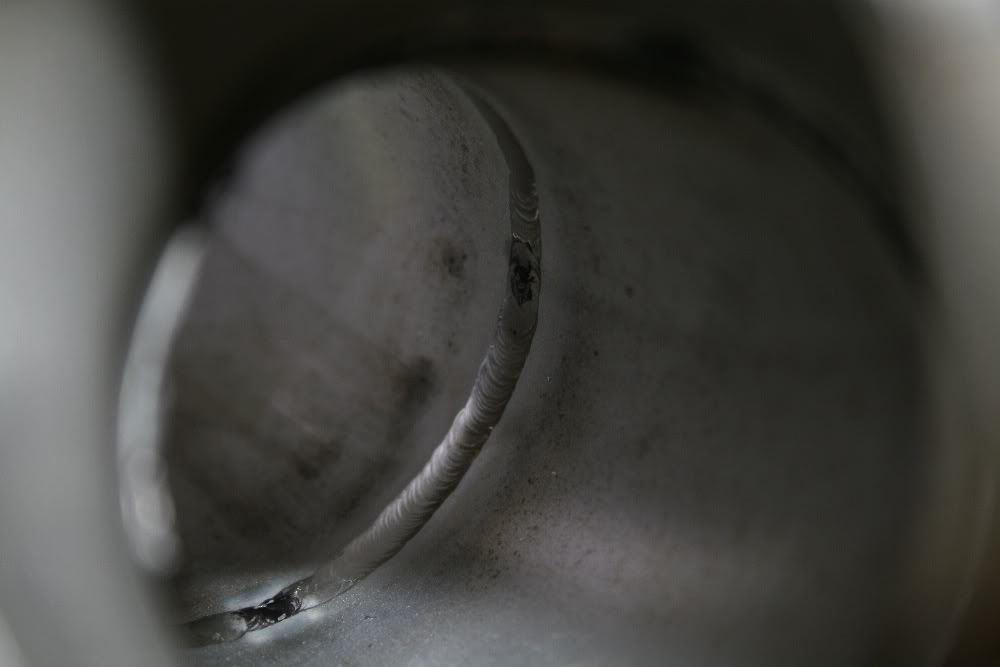 Just the same as using a big gas lens and cranking up the gas flow can yield nice results on the outside also..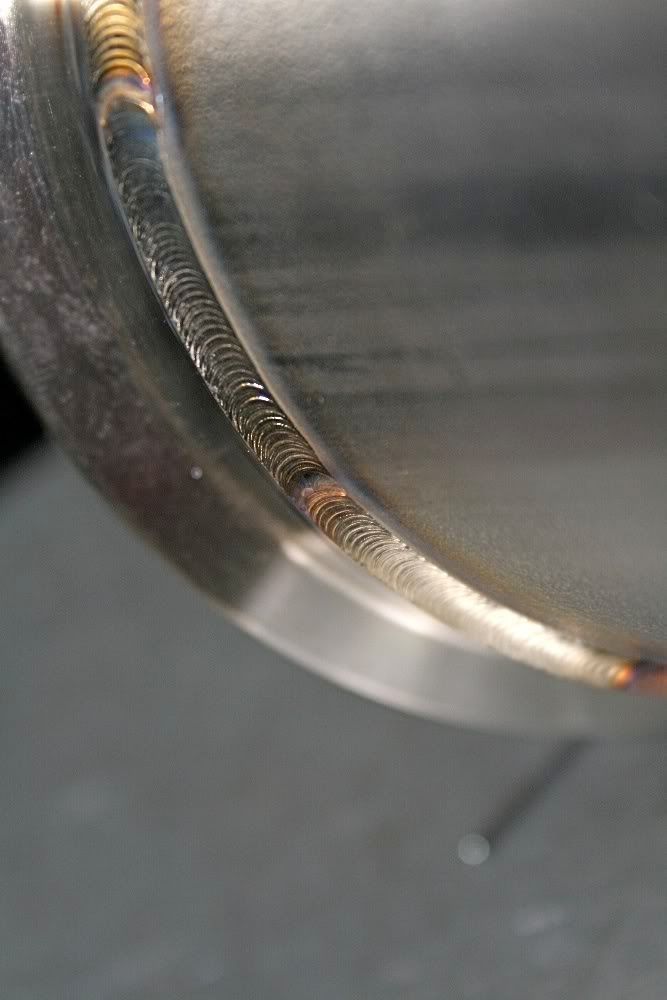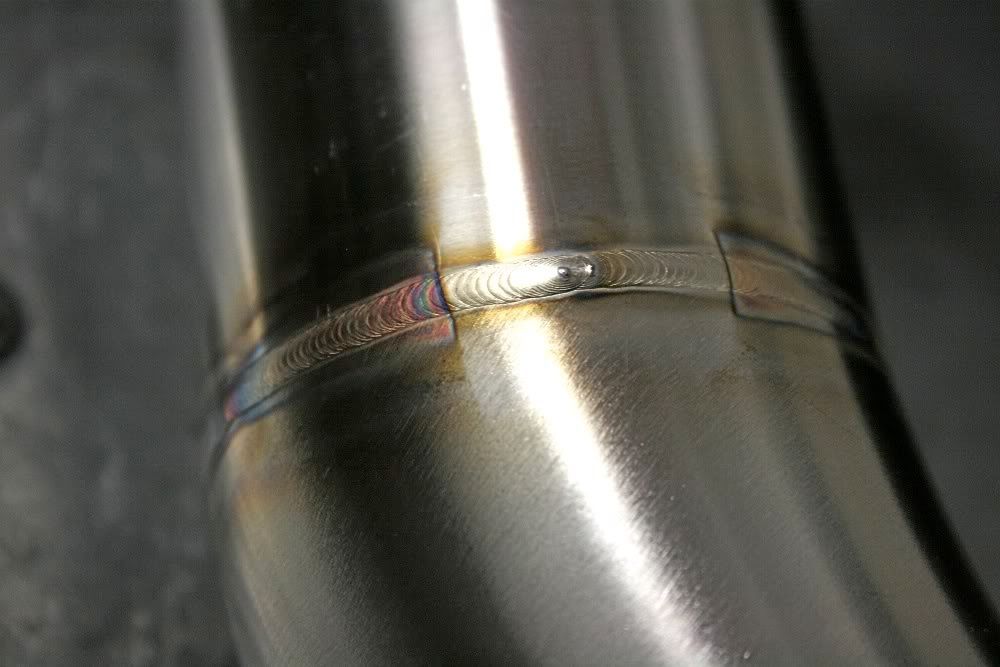 The closer to silver, the better.
If your weld has a grey appearance, it needs more gas. MIG tends to look this way since there is no post-flow after the weld is completed.
I would mostly worry about the inside though.
Practice, destroy and check some welds, take a course. It only takes one bad accident to appreciate good workmanship. What is your life worth?