GonzoRacer wrote:
Quote:
I'll probably have to keep an eye on the rascals when they get older though.
Yeah, when your spare engine block goes missing and there's this big hole in the neighbors roof... That thing is awesome! I wanna build one now... Not sure what I'd throw at who, but never mind the small details...
Hmmm... The grocery store is about a block and a half from here. Next time I get a bag of "old" oranges...
I also wanna say, in all seriousness, that you're doing a great job of parenting, being part of raising those kids. Proud of you. Really.
JDK
Thanks JD. I'm not sure who's having more fun though, them or me. I figure I should spend as much time with them as I an when I'm home, seeing how I'm gone for two weeks at a time for work. Luckily I'm home for almost two weeks too, so I get to spend lots of time with them then. This set of days off we picked up a couple used Chinese 50 cc kids quads for them. One of them was basically brand new, just been outside for a few years, so I got it running pretty good for them to buzz around the yard with. My daughter is scared of them though, so the other one is stripped down and I'm going to build them a little gokart out of it on my next set of days off. We also dragged home the frame of a shifter kart that my brother built in highschool. The engine and axle are gone, but I'll probably put a Honda 6.5 clone in it for me to buzz around the neighbourhood with them.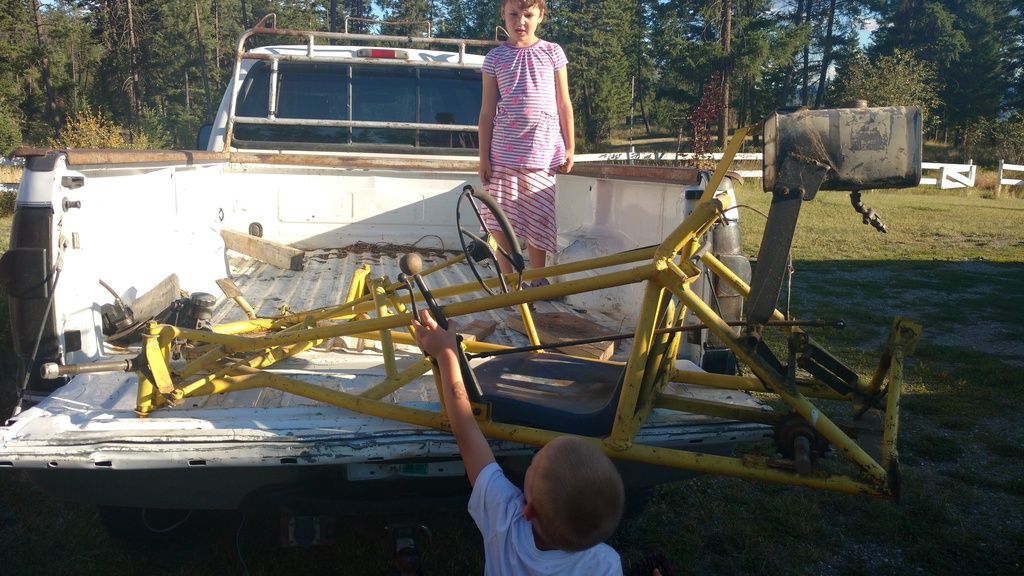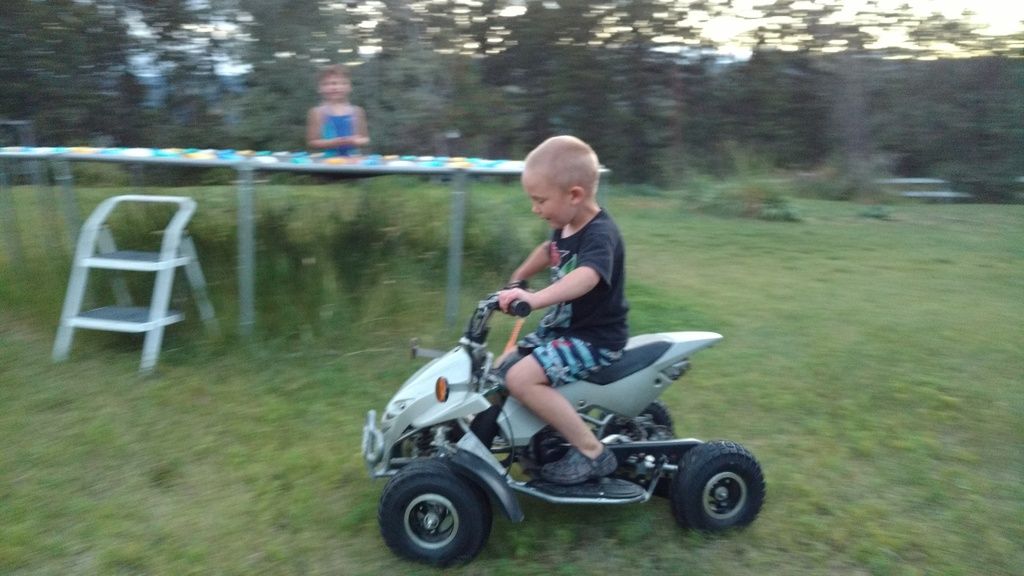 I think I probably exceed the gvw on the mini quad, I popped a tire drifting it into my neighbour's driveway.
Kristian