I had a fellow builder ask me about the Bell Cranks so I figured I would post it up with an explanation incase anyone else is interested.
They are from a Yamaha 2002 R1 but I belive many bikes used a similar set up. They have two roller bearings pressed in and use a 17mm hollow shaft to pivot on.
They are aluminum and while I'm no engineer and can't attest to their strength the bike came with a 500lb/in spring and could easily hold a rider, passenger, and the full weight of the bike...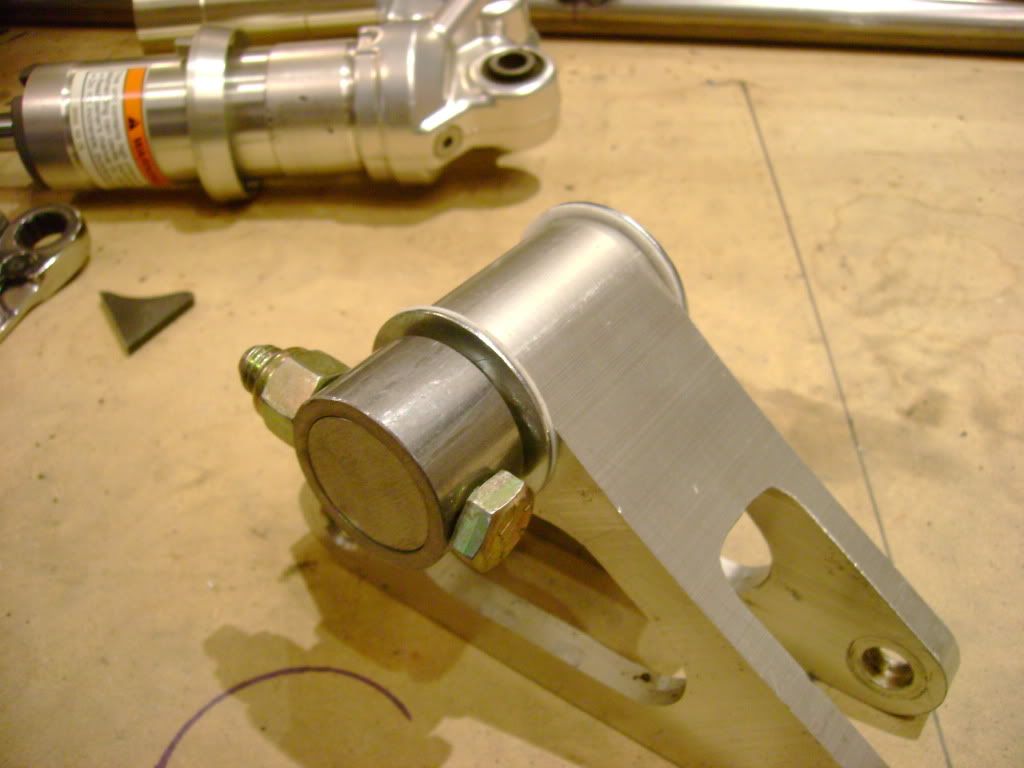 I built a two pin setup out of 1 inch shaft, the female part welds into the tube (all the way through the tube) it was drilled a bored to take an 10mm allen bolt and the bottom was bored to accept the pivot pin, that way the bolt is only used in tension. (it only slides in to the first lip, that way it cant squeeze the B/C)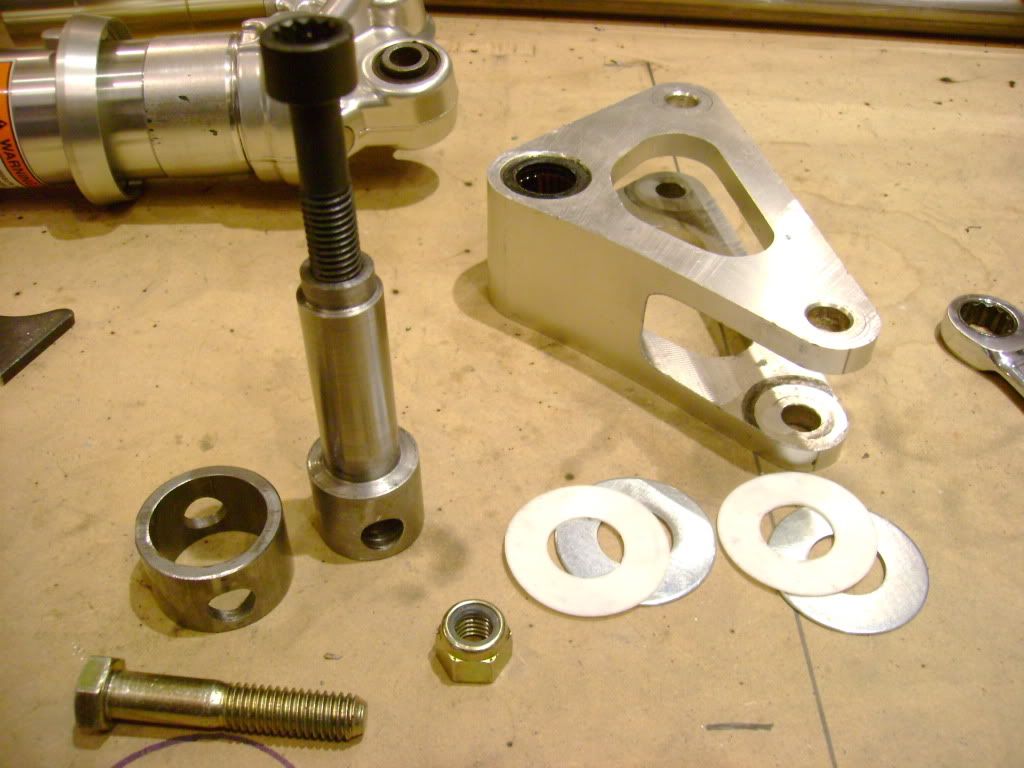 The pin also uses a washer and teflon washer to slow the wear down.
The barrel is 1"id and is drilled to take another bolt should the tension allen ever loosen or fail. This barrel will get a tube (or plate?) that attaches to the frame also to put the B/C in double shear.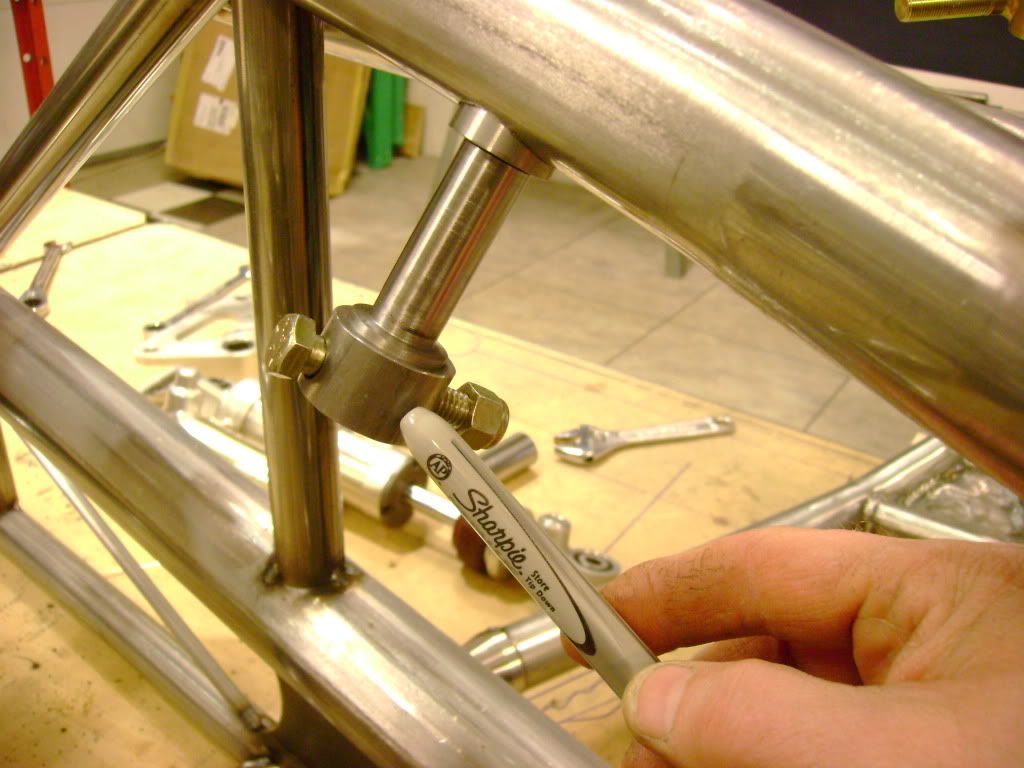 Then I ground down the weld on top because that tube will be visible later. (this was FULLY welded before it was ground and ONLY the top got ground)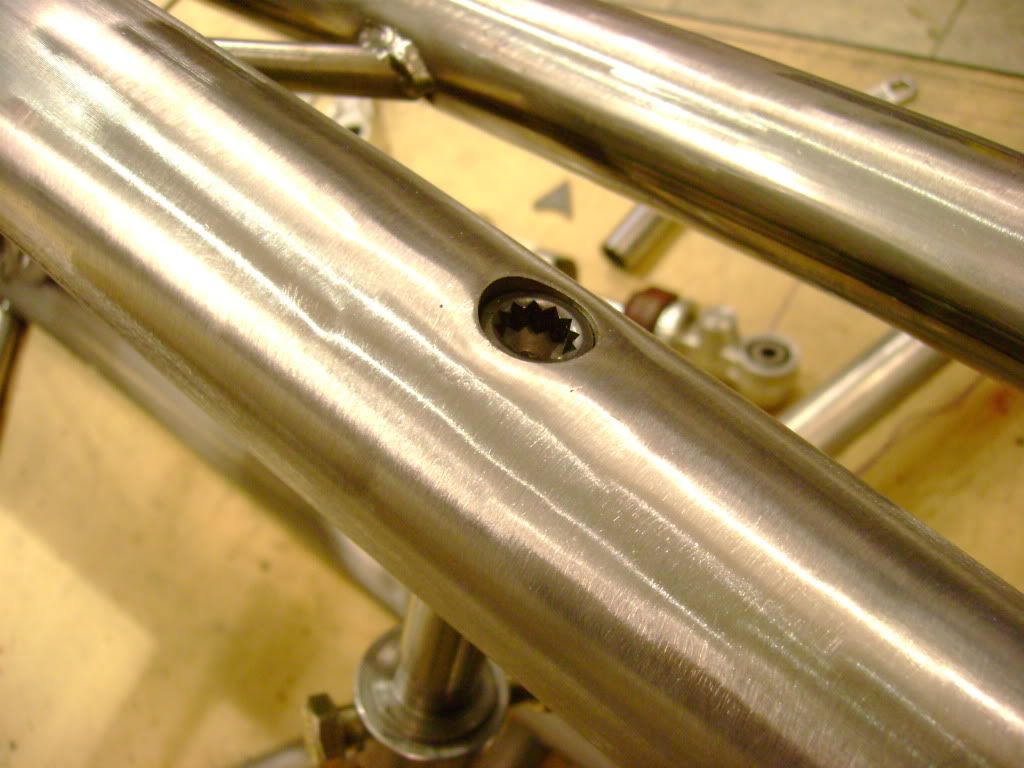 PooK