Thanks for moving my post JOsh.
Here is a pic of the partially completed tunnel, still working on the bellhousing area to maximize pedal area and triangulation.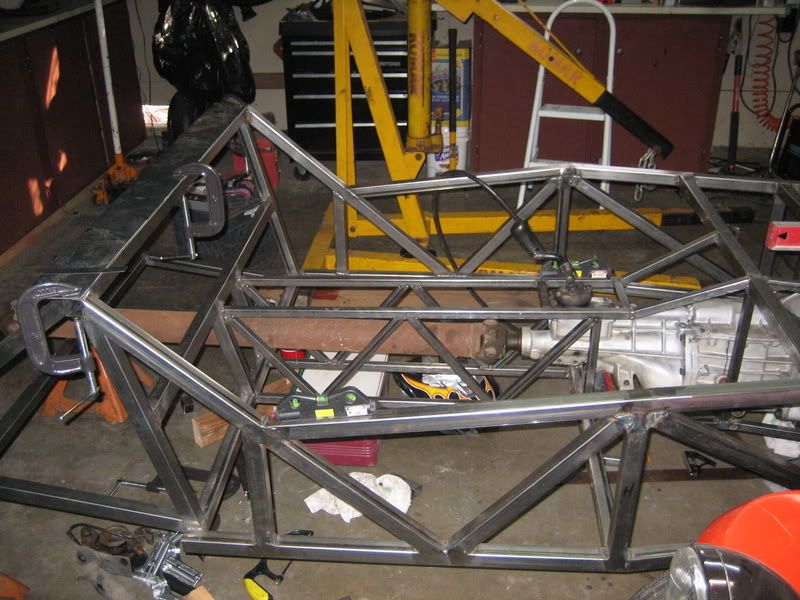 Recieved my +4 nose cone from COLD. Looks good, but I might modify it to tone down the lip on the bottom and sides.... don't care for the slight flair on those edges. COLD was good to do business with though. Got the package here pretty quick considering I ordered during the holidays. The plan is to replace it with an aluminum nose down the road.
Still learning to post pictures, so hopefully I've made it work this time.
Any body building a Locost in Central California?
_________________
Driving a +442E with 450 Hp Ford 347 v8, T5, 8 stack EFI w/EDIS8 & MegaSquirt ITB Mode.
12,000+ enthusiastic miles as of 1/1/11
http://www.youtube.com/watch?v=jqvYJlYc4GU
http://s124.photobucket.com/albums/p3/beergodrod/
Now building a 1953 Chevy 1 ton panel with Frito Lay truck parts and a Cummins 4BTA
and a 1963 Nova SS