So being a car and bike guy I have experienced changing gearing in both. I have sat and swore up and down the garage while regearing my old wrangler. I have also made quick track day gear swaps on the R1 that took a matter of minutes.
I have been back and forth on my ideas for Chain driven vs. propshaft automotive differential driven more then McCain uses the words "my friends" in a speech
So here are some conclusions for people like me.
Prop shaft and automotive differential
This is probably the easiest way to go as it can be a simple bolt in type application using a miata or like subframe and axles, or it can get a bit more complex with a Quaife reverse box, ect. It is going to be the most reliable option as it is designed to handle the everyday driver and power output of a 150-175hp motor. Basically its the hassle free way to go... until you want to change your gearing.
Most bikes run a sprocket ratio right around 2.7:1 and most car differentials are between 3.73 to 4.10 for 4 cylinder applications (shorter of larger motors 3.42+). To me throwing a 4.10 in with a bike motor isnt very appealing and piecing together a combo that incorperates a LSD is not becoming very Locost like. I have been exploring into the Mazda differentials world and i have come up with several donor differentials with LSD's that can be had for around $250 (like AirFrameRepairs setup), but then you have to find axle shafts that will mate, usually modify them, find corresponding uprights and all. Then if you want a lower gearset you need to source a truck with matching gears with a lower ratio, or buy a new set for $250+. By then end of the process i needed to buy 2 uprights, 4 half shafts, a LSD setup diff from a car, and one open diff from a truck. That seems like just too much junk yard hopping for me just to not be satisfied with my gearing choices.
So this time i went digging further for Chain Driven Differentials
Heres what i found, mainly from the other side of the big pond. If you want a differential driven by chain your going to need some key parts. Your going to need:
- 2 bearing carriers. One on each side to support the differential and allow it to turn. Many people will CNC them or use simple style bearings
Ex:
or
- 1 differential, preforably LSD with bolt on style Half shafts and CV's
(still trying to find a nice US one to use... please throw options out!)
-1 home made welded or CNC'd "hat" for the differential. This slides over the diff up to where the ring gear mounts. Then the back slides up past when the bearing sits. usually the hat is bolted to the carrier to keep it in place and seal it with RTV. Then put a zirk fitting on the hat and pump it pull of grease. Grease will lubricate the LSD, Spider gears, or Torsion gears and wont leak out easy.
So basically:
1. buy a diff
2. CNC or weld up a hat that will seal in the differential. Make a small trap door to clean it out and also install a zirk fitting.
3. Bolt the hat to the differential by tapping two small holes into the carrier or something creative. Seal the edges with RTV.
4. CNC or with some other form create your carrier plates
5. Probably going to have to buy the stock diff side seals and seat them into your own outter brackets to seal the shafts
6. Put the shafts and and c-clips
7. Pump it full of grease
Seems perfectly feasible to me to build. There are people on the forums with the CNC capabilities and companies in different cities/town. Just draft out what you need done and they can probably make them for a decent cost. You can even adjust the tension in your chain by making one mount that bolts and one mount adjustable with right and left thread rod ends. The options are endless.
Here are some finished products that i have found that are more then feasible to do and in a locost manner.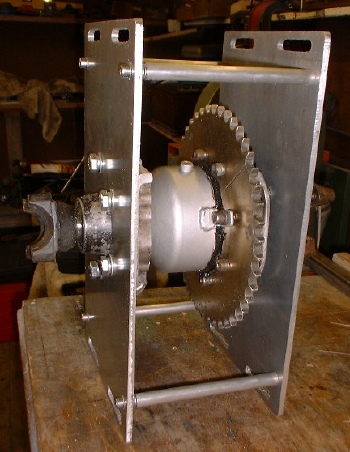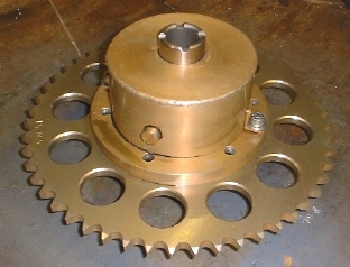 Heres some great links:
http://www.westgarage.co.uk/forsale/forsale.html
http://www.locostbuilders.co.uk/viewthr ... 246&page=1
So guys... where can i source a cheap differential to start this? i would prefer the innards or a used LSD or Torsen differential. It needs to be a differential that the CV's bolt up to like most the mazda ones. Then i can buy the output shafts and half shafts seperatly.
Oh and yea... this is basically a locost version of the quaife unit.
My plan is to build this and make a subframe between the motor and the frame that will carry it and have adjustability for chain tensioning. This should help in packaging of the Middy, changing of the gearing, inboard brake options, and cheaper reverse options.
_________________
2007 R1 Powered Mid Engine Street & Track Car
Build Log: viewtopic.php?t=4970
Quote:
On the cool points scale you rank just above Isaac Newton and just under Batman.